Planning to bring your car to Albay and Caramoan for a road trip with your family or friends. Then check out our sample itinerary with travel expenses to help you plan well your road trip!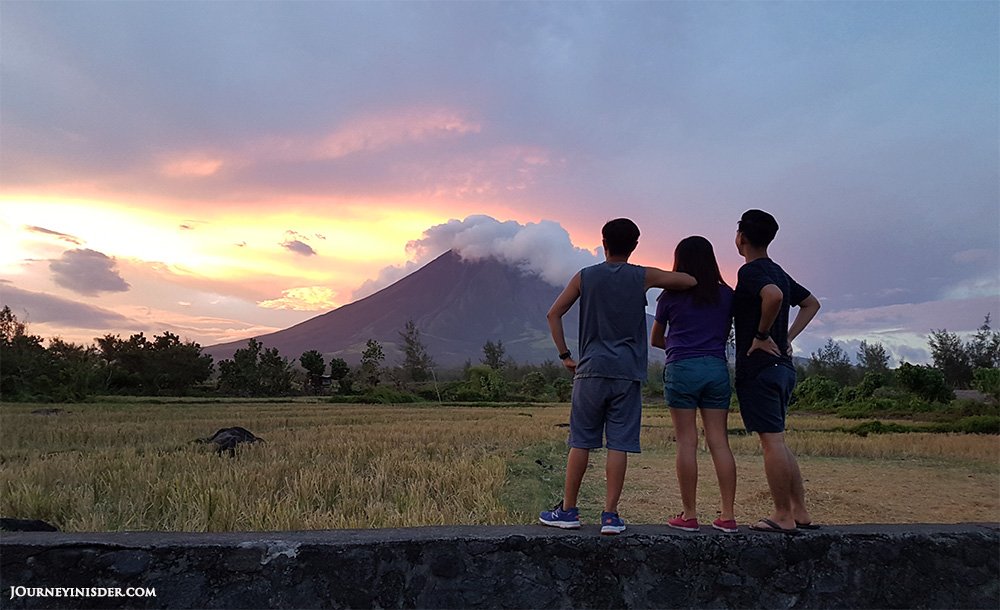 Travel Period: May 5-7, 2017
Caramoan Island was actually our main destination. But since I needed to go to DFA Legazpi to renew my passport, we decided to have a sidetrip to Cagsawa Ruins in Daraga, Albay to see the majestic view of Mayon Volcano.
Travel Map: Manila to Daraga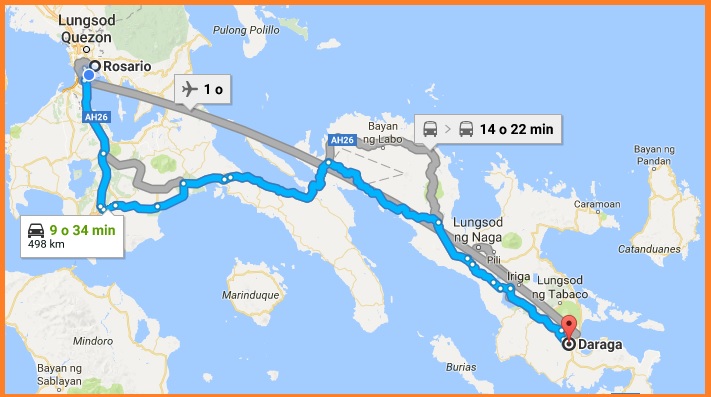 Travel Map: Daraga to Caramoan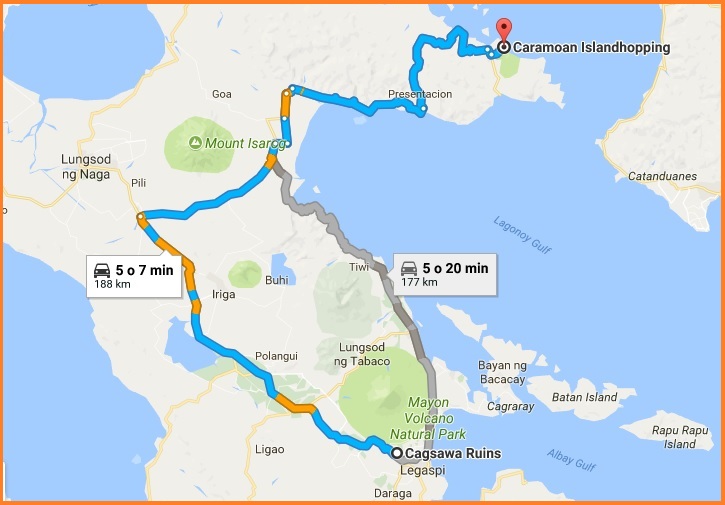 Travel Map: Brgy Paniman, Caramoan to Naga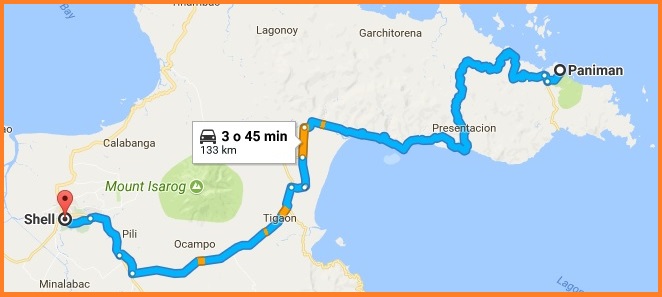 Sample Itinerary: 3D2N Manila to Albay and Caramoan

Day 1:
01:am: ETD Rosario, Pasig
11:am: ETA Albay
11:30am: Lunch
2:00pm: DFA Legazpi, Pacific Mall ( to renew my passport)
4:00pm: Finished processing my passport
5:00pm: ETA Cagsawa Ruins
7:00pm: Dinner at Colonial Grill
9:00pm: Stopover (Just took a nap)
11:00pm: ETD Albay
4:00am: ETA Bryg. Paniman in Caramoan / Checked-in
Day 2:
7:00am: Breakfast
8:00am: Start of Island Hopping


Islands to Explore
Matukad Island
Minalahos Island
Lahos Island
Manlawi Sandbar
Cotivas Island
Guinahuan Island (We skipped visiting this island)
6:00pm: End of Island Hopping
7:00pm: Dinner at Breeze and Waves Restaurant
8:00pm: Lights off (Took a nap)
12:00pm: Checked-out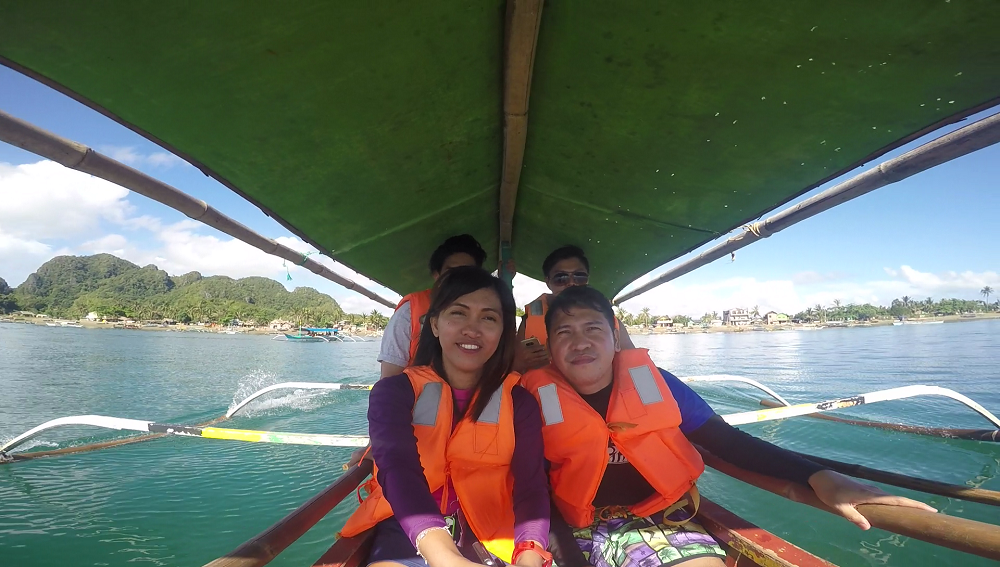 Day 3:
4:00am: ETA Naga
6:00am: Breakfast (Carinderia along the way)
10:00am: Stopover at Atimonan Zigzag Park
11:30am: Lunch at Jollibee Candelaria, Quezon
4:00pm: ETA Rosario, Pasig

Travel Expenses: (Food is not included)

Gas: Pasig> Albay > Caramoan > Naga > Pasig (1100km) = Php 3,500 (good for 4 pax)
Toll Gate Fee – SLEX: Php 600 (two-way)
Entrance Fee: Cagsawa Rusins = Php 80= good for 4 pax (Php 20 each)
Snorkling Gear: Php 150 each
Caramoan Island Hopping: Php 4000 per boat (whole day) = good for 4 pax
Budget Hotel in Caramoan: Php 1500 per night (1 night only) = good for 4 pax

Essential Road Trip Tips:
Take time to pray before you leave.
Make sure your vehicle is in prime condition. Have your mechanic check your car a day or a week before you leave for a long road trip.
Be sure also to get enough sleep and eat a meal before your road trip.
It's best to share the driving responsibilities with your friend or family. This will help you to keep an eye with each other while driving and allow you to take a nap without losing time. In our case, me and my friend, Jay, were the drivers and my other two friends were helping us navigating the Waze App. (2 drivers and 2 Waze app navigators)
As soon as you hit a quarter of a tank, start looking for a gas station to fill up.
Note: The price of gasoline is cheaper in Quezon Province compared to Manila.
Barkada Travel Goals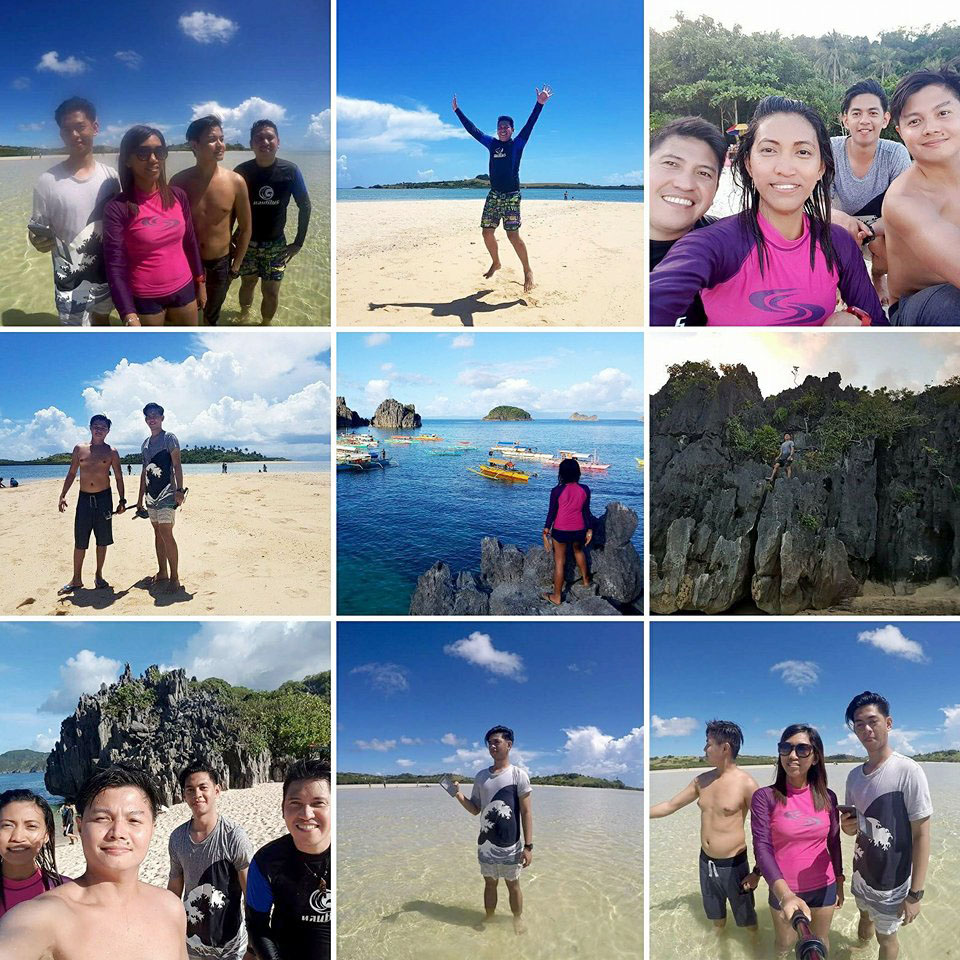 Have you been to Caramoan and Albay? How was your experience? Do you have some travel tips to add? Share your awesome photos and will feature them on our blog!
Never miss our interesting travel blog posts again! Like us on Facebook and Follow us on Twitter and Instagram!
Enjoyed Reading this Article? Sharing is FUN!