Iloilo, Guimaras, and Bacolod are three provinces in the Western Visayas region that are worth a visit when exploring the archipelago of the Philippines. This travel to guide to Iloilo, Guimaras, and Bacolod will showcase the top attractions as well as the best places to satisfy your tummy, where to stay and activities you should be including in your trip to help you get the most of the 4D/3N that you have. Read along as I help you in your journey.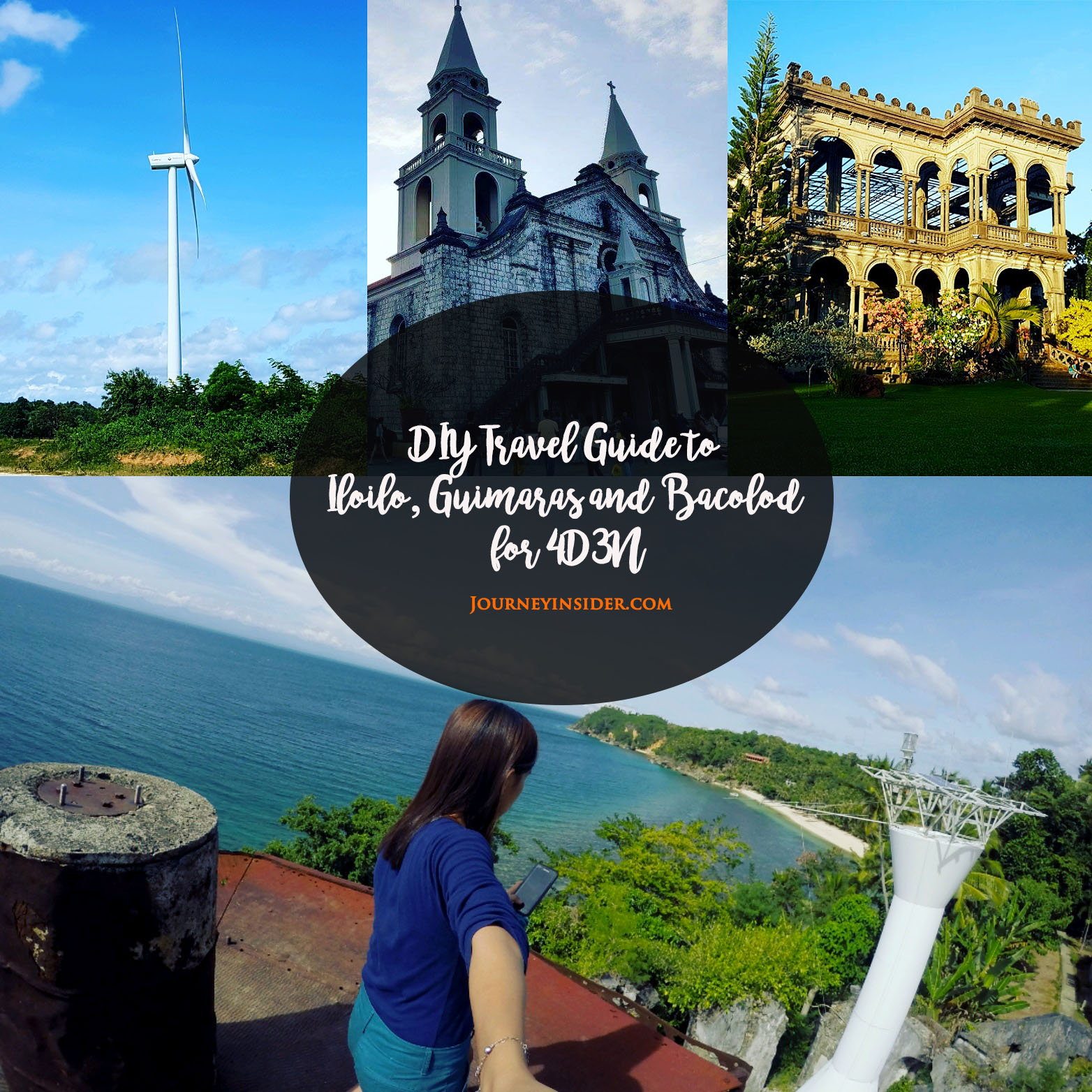 Travel Period: Nov 19 – 22, 2016
For a wanderlust like me, there is no best way to spend my 4 days off from the hustle of the urban and work life than to spend it exploring new places and making unforgettable experiences. But what is more fulfilling is crossing out not just one but three provinces in the Philippines in just 4 days. My travel includes a trip to the wonderful provinces of Iloilo, Guimaras, and Bacolod and I suggest that you should travel to these places all at once because of their inter-connectivity, travel practicality and the same vibe they almost share.
Iloilo is known to be the "City of Love" because of the sweetness in the speaking tone of its people, the Ilonggos. The city boasts primarily historical landmarks that will take you back in the time of its glorious past and amazing intricate architecture.
Guimaras, on the other hand, is known for being the land that produces the sweetest mango in the world. Apart from that, it is a host to multi-diverse aquatic life, the historical landmark and white beach island.
The "City of Smile" is how Bacolod is popularly known. It is mainly due to the accommodating, hospitable and friendly nature of the people (Bacoleños) that reside there.
Travel Tips:
Iloilo should be your entry point and Bacolod should be your exit point
From Iloilo Airport, you can ride a van going to SM Iloilo for Php 50.00 each
Day 1: Induce your Love for Travel in the City of Love – Iloilo
I spent my first day in the City of Love, the Iloilo City. It is strategically a good idea to start in this place since Iloilo is a gateway to other provinces in Western Visayas region where these three places are located.
Museo Iloilo
Museo Iloilo houses historical and archaeological artifacts that the Ilonggo community are proud to showcase. It is through this priceless collection that the rich heritage and culture of the province can be glimpsed.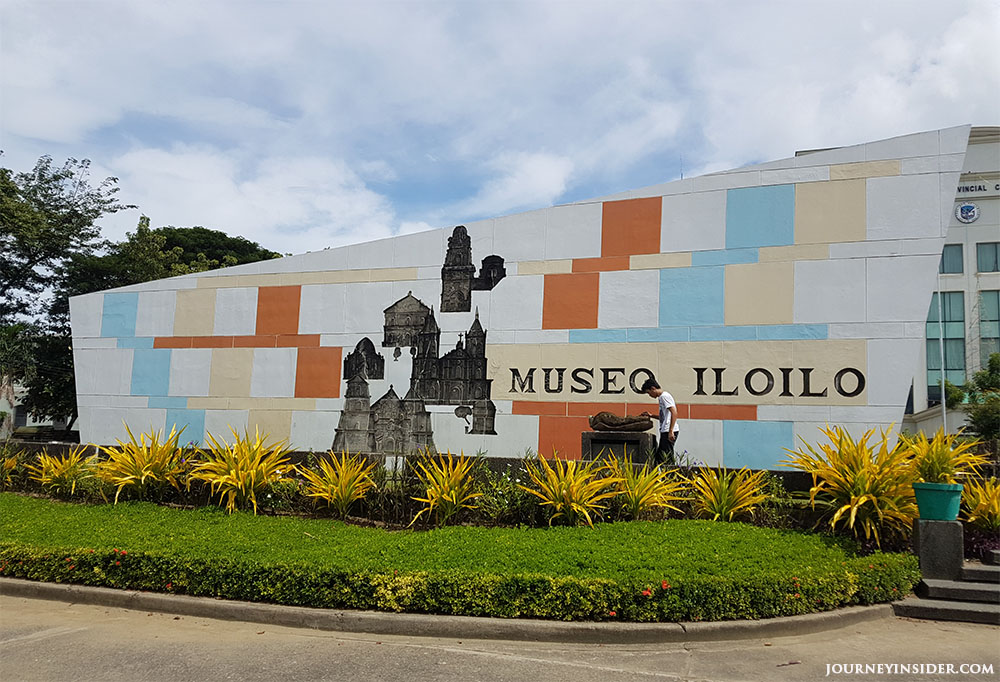 Iloilo Provincial Capitol
Just a walking distance from Museo Iloilo is a tall high-rise building which is actually the Iloilo Provincial Capitol. From the top, you can see the Guimaras Island and take a panoramic view of the downtown Iloilo.
Jaro Cathedral / Bell Tower
Jaro Cathedral is the home of the miraculous image of Our Lady of Candles. It has a ladder outside the church going to the top where the image is situated. Fronting the Cathedral is the church belfry. It is one of the few churches in the Philippines that has a separate belfry.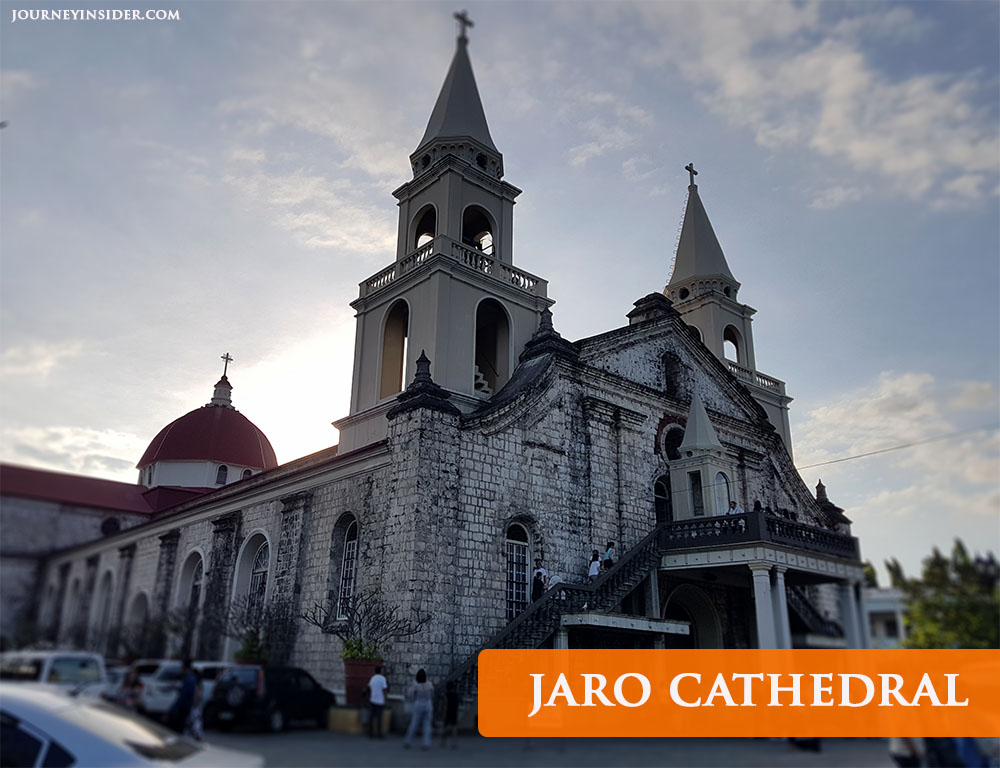 Lizares Mansion (Angelicum School Iloilo)
The Lizares Mansion showcases how wealthy some families in the province are and how rich is its architecture. Nowadays, the mansion serves as a platform for good quality education in the city. It is now known as Angelicum School.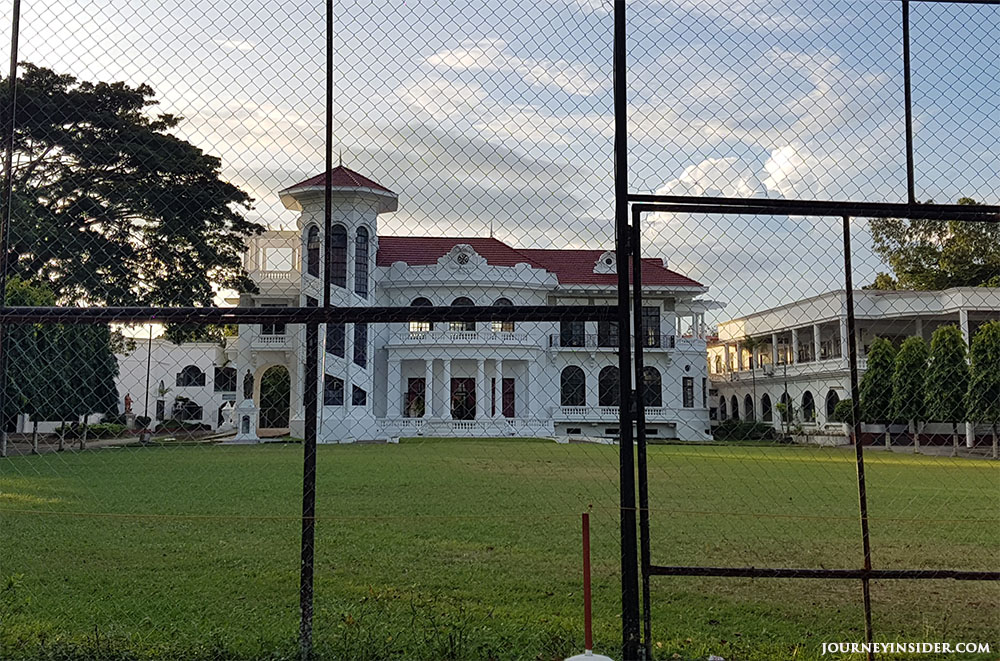 Iloilo Esplanade
It is a place for wellness, musings, and picnics, all at the same time. I enjoyed walking the stretch of the Esplanade while taking some selfies. It is also where the famous Iloilo landmark "I am ILOILO" is found. It is a favorite spot for most people who are visiting the province for a photo. Of course, I did not let my chance without having a picture in here.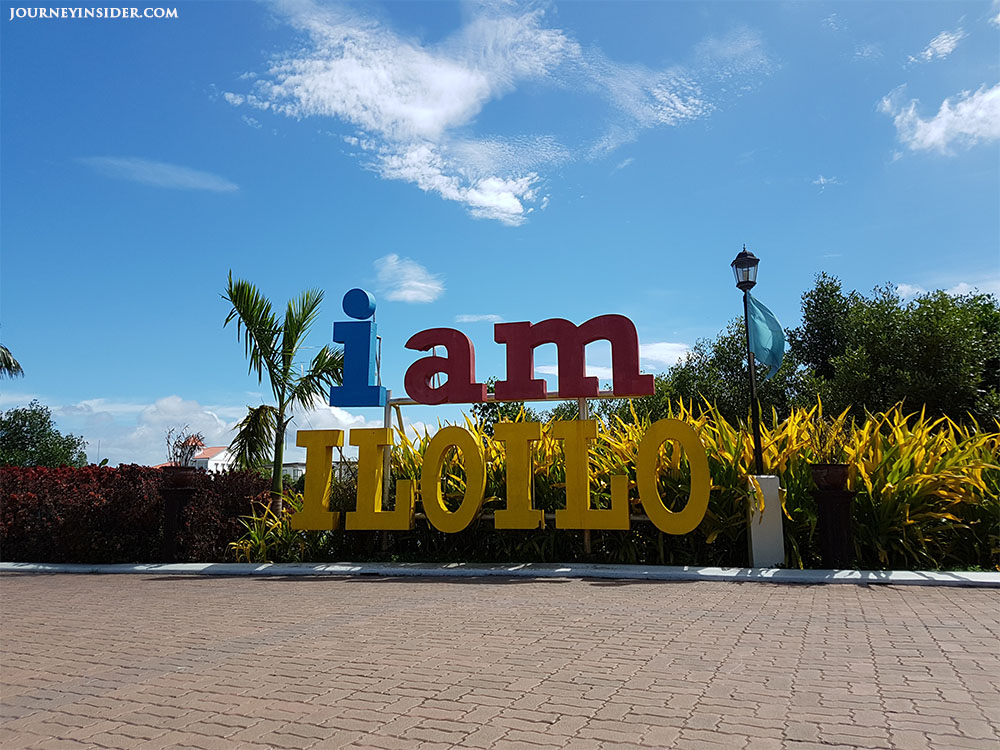 Molo Church
Sta. Ana Church in Molo is known as a female church due to content, having only female saints inside. Its façade is of neogothic architecture and is one of the most beautiful gothic churches in the Philippines. Fronting it is the Molo Plaza where you can also side trip for some strolling activity.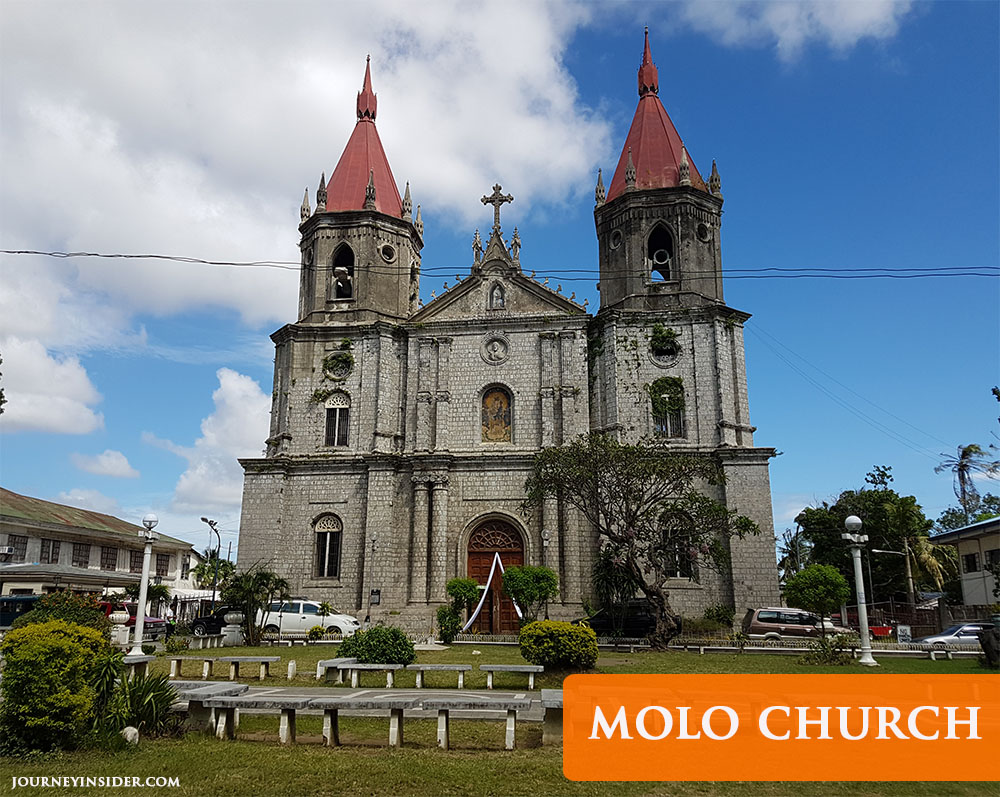 Top Attractions I missed in Iloilo:
Due to a limited time and I still needed to go to Bacolod, I missed to visit the following attractions in Iloilo. But this gave me more reasons to go back to the province again.
Listed as a UNESCO heritage site with an awe-inspiring and intricately designed exterior that is a sight worth to see.
Garin Farm at San Joaquin
Garin Farm is a place of worship, recreation, fun, and education. Its highlight is a huge cross and a taste of heaven atop.
It is a 200-year old ancestral home of the Javellana family. It is built by Ramon Javellana for her daughter Mariquit Javellana. The Casa has an admission of Php50.00.
Where to Eat in Iloilo:
Dova Brunch Cafe
Location: 122 Javellana Street, Lapaz, Iloilo City
Near Lapaz Plaza and church
Operating Hours: 9:00 AM to 9:00 PM
Bahay Camina Bato
An ancestral house within the city that contains sculptures of saints, ceramic jars and their specialty, woven textiles. The house was built around 1860 by the Avanceña family.
La Paz Batchoy at La Paz Market
La Paz Batchoy is the most popular dish of the Ilonggos. It is a noodle soup with a slice of liver and pork and egg.
Where to Stay in Iloilo:
Go Hotels Iloilo
Location: Robinsons Place Iloilo Complex, Cor. Ledesma St., and Mabini St., Iloilo City
Accommodation: Maximum of 2 people per room
Fully air-conditioned rooms with TV, telephone, and Wi-Fi
Ideal for both business and leisure travel
.
Day 2: Exploring the Beautiful Guimaras Island
On my second day, I dedicated it to explore the beauty of Guimaras Island.
7:00 am – Checked out at Go Hotels. Left my things at Go Hotels and paid Php50. Then rode a jeep going to Ortiz Wharf, Iloilo
7:45 am – ETD – Ortiz Wharf, Iloilo
8:00 am – ETA – Jordan Port, Guimaras. Met Kuya Cherald Parojenog, my tour guide.
8:15 am – Took my breakfast at Guimaras Carinderia
8:30 am – Start of our Day Tour
Where to Stay in Guimaras?
Raymen Beach Resort
Located at Alubihod Beach in Nueva Valencia, Raymen Beach Resort is a beachfront hotel that offers affordable accommodation. The resort has a restaurant which serves affordable and delicious food. They even arrange tours for those who want to go on an island hopping.

This is the View at Raymen Beach Resort. Book Now Through Agoda

This travel guide to Guimaras aims to help you plan out a solo adventure on the top attractions to visit in the island. You may opt to explore the place for a day on a land tour or on a two-day tour to include island hopping.
Day 3 & 4: Exploring the City of Smile – Bacolod

Woke up early to catch the sunrise on my third day. Then I enjoyed swimming in the cool waters of Alubihod Beach. At ten in the morning, I left Raymen Beach Resort. Kuya Cherald's brother, Paolo, fetched me at the resort to go back again to Iloilo.
At around 1:30 pm, I arrived at Iloilo Fastcraft Terminal to go to the City of Smiles. The travel time from Iloilo to Bacolod is one hour. Upon arrival at Bacolod, I headed straight to my hotel, Go Hotels Bacolod, to check in. Then I went on to visit The Ruins, Robinsons Bacolod and the Central City Walk.
Top Attractions to See in Bacolod
The Ruins
The Ruins is located in Talisay, known as the "Paris of the Orient". Due to the beauty of this place, it is now called as the "Taj Mahal of Negros". I did not let my chance pass upon seeing this awe-inspiring structure without having a selfie in it. It serves one of the most beautiful travel backdrops I have.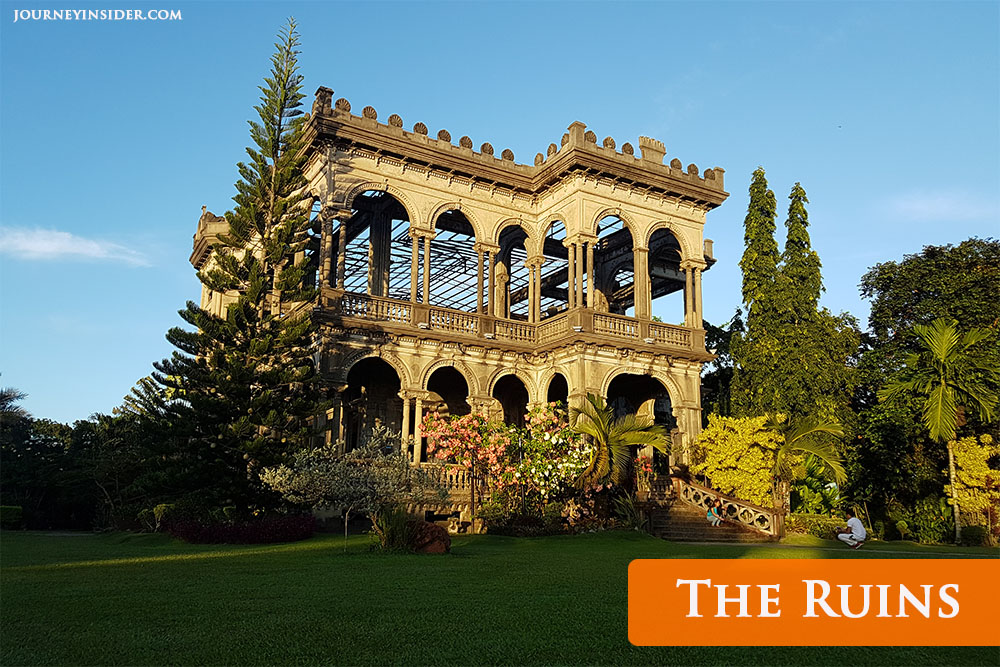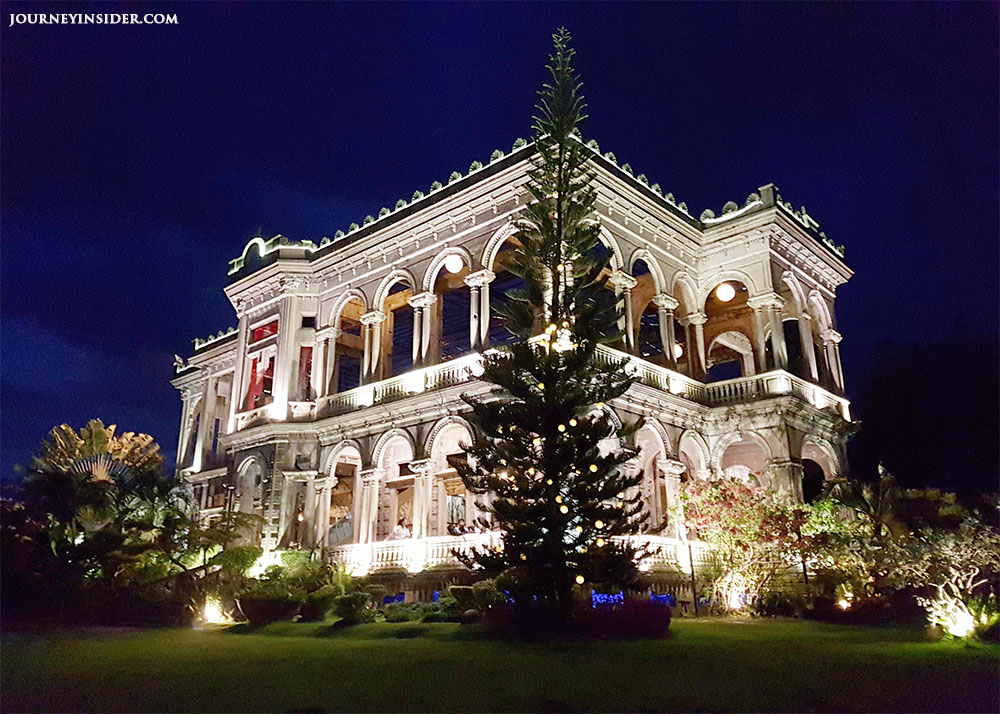 Central City Walk, Robinsons Bacolod
It is a one-stop shop for everything about shopping and dining. It features various restaurants serving local and international food, a Gym Kids for exciting kid activities, a pasalubong center for several Negros products.

The Negros Museum
It is a haven for creativity, education and deep understanding of the Negros culture. It gave me an understanding of the life of the people and the province starting from pre-colonial times.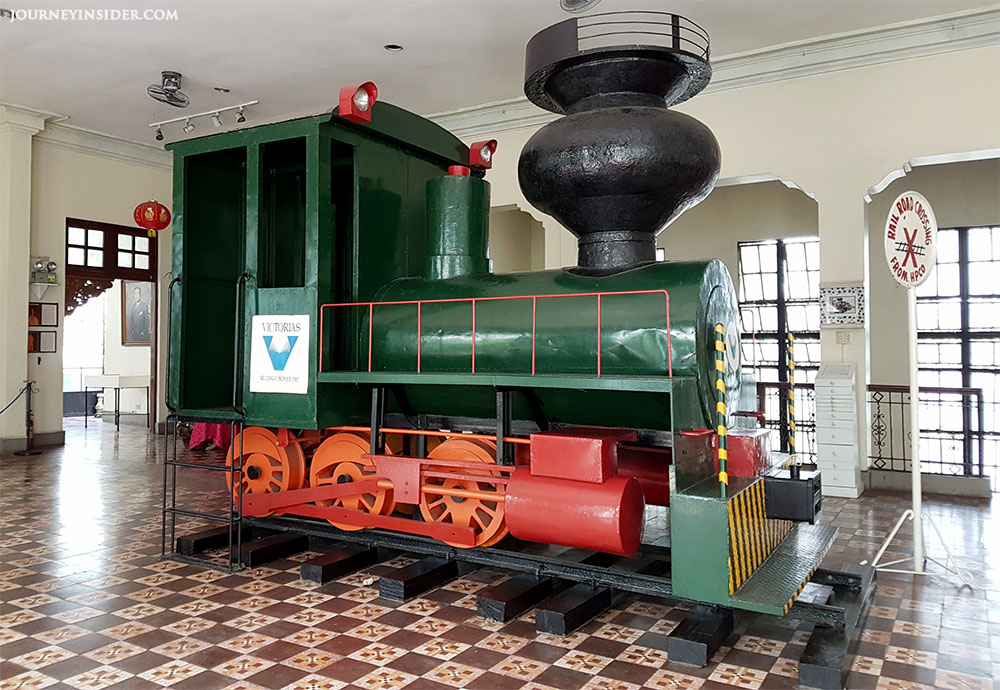 Bacolod Provincial Capitol
The Capitol is actually quite a sight to see that can be easily associated to Bacolod. Comparing to the other provincial capitol in the country, this one stands out for being beautiful and photogenic. In front of the Capitol is the Capitol Lagoon Park where locals are strolling along the side of the lagoon. The park also has several eye-catching sculptures.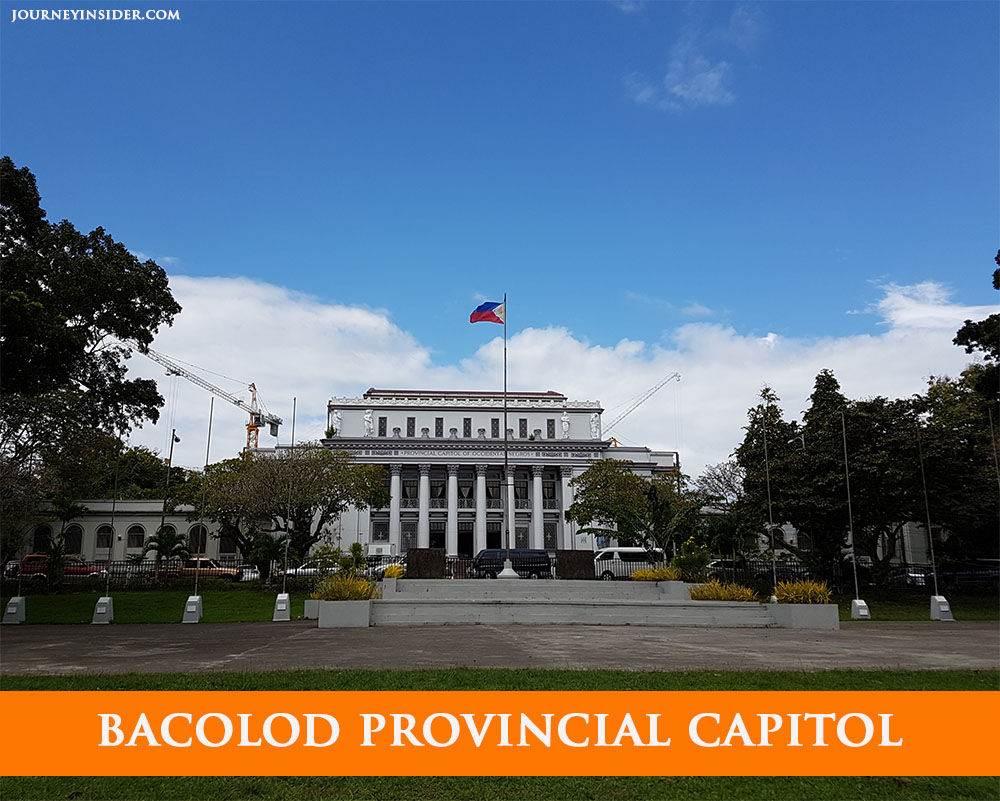 My last day in this tour was spent exploring the province of Bacolod. I was supposed to visit 21 Bar Restaurant for breakfast, unfortunately, it was closed when I went there at 9:00 in the morning and so, I pushed through first with the rest of my itinerary. Here's my travel guide to Bacolod:
Bongbong's Pasalubong Center
First on my list is pasalubong shopping at the famous Bongbong's Pasalubong Center. The shop offers Bacolod goodies ranging from their famous piyaya, biscocho, best-selling cheese tart and even shirts and Maskara necklaces.
Merci Pasalubong Treats
My second stop was yet again another best place to some Bacolod goodies. The shop has their own take on Bacolod's delicacies like Piaya, Barquillos, Biscocho and Butterscotch.
Pope John Paul II Tower
The tower is a pilgrimage center dedicated to Pope John Paul II who went to the city during his first visit to the Philippines in the year 1981. Outside the tower is an 8-foot sculpture of the Pope welcoming us.
The Negros Showroom
As the name suggests, it showcases wonders and pride of the Negros province. It is the best place to see and buy the best of Negros products ranging from beautifully designed fashion jewelry, embroidered clothing, handbags and accessories made from coco twigs, bamboo, and abaca.
Calea Pastries and Coffee
Being in the Sugar Capital of the Philippines, a visit in one of its best places for sweets is a must. This shop is a manifestation of how Negrense is fond of everything sweet. I absolutely suggest that you should not miss this shop when visiting Bacolod. They offer a whole lot of mouth-watering sweets. I actually had a hard time choosing what to eat. The place is also well-designed but you have to be ready since most of the time it is crowded. Their product is really a crowd favorite.
21 Bar Restaurant
Having missed this place for a breakfast meal, I visited it again for lunch. Certainly, this place is worth a comeback. They serve 21's Original Batchoy, their own take on this famous noodle soup. They also have Chicken Inasal which Bacolod is popular of. They actually have a lot in their menu but what I like best about this place is its reasonable prices for their food.
Where to Stay in Bacolod:
Go Hotels Bacolod
Location: Lacson Street, Mandalagan, Bacolod City, Negros Occidental
Accommodation: Maximum of 2 people per room
Fully air-conditioned rooms with TV, telephone, and Wi-Fi
Other Top Attractions I missed in Negros:
Due to the limited time that I have, I wasn't able to visit the following attractions. But I will be sharing it here anyways. This will serve something to look forward to in my future travels.
Campuestohan Highland Resort
The resort is a great place for enjoying thrilling and exciting outdoor activities. It gets you to experience fun activity up in the air through its 4-lane Sky Bicycle and Cable Hamster Wheel. It also features a Heroes Wall where you can see the life-size figures of your favorite Super Hero character.
Mambukal Resort
The resort is a perfect getaway for communing with nature. The cool ambiance of the resort gives a soothing experience for both mind and body. It highlights a stream of water from the mountains, a series of seven waterfalls, tropical trees spread throughout the resort, rock formations and various species of butterfly and fruit bats.
Have you been to any of these places? What do you think I should include in this list should I be getting the chance to visit again these Provinces?
Never miss our interesting travel blog posts again! Like us on Facebook and Follow us on Twitter!
Enjoyed Reading this Article? Sharing is FUN!