Let's HELP and GIVE Now! Join and be part of the Outreach Calayan: The Northern Mission 2017, a travel project that aims to support the studies of 250 students in Caniwalan Elementary School and Cabudadan Primary School located in Calayan Island. This travel for a cause campaign is organized by Justelle Blaza of Juanderboy.com.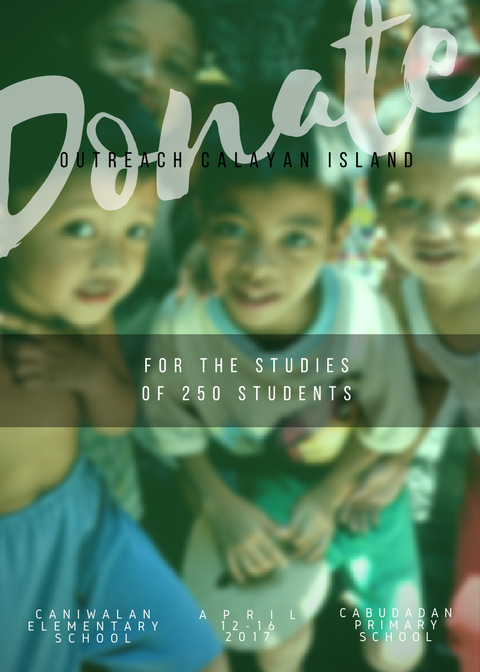 "Our hope for the children just like in other places is that have complete supplies; enough books and proper access to information. We hope that even if this island is very remote, children can still be provided with the supplies they need and to be equipped with the proper tools to learn."  — Fr. Joemar Sibug

DONATE IN-KINDS
School Supplies, ATBP
Grade/culture-sensitive pencils, pens, pad papers, notepads, crayons, school bags, slippers, raincoats, children's storybooks, and hygiene kits for 250 elementary school children.
SPONSOR A CHILD
Send Your Cash Donations. Every centavo will be counted.
We invite everyone to join our cause and take an extra step towards change! #TravelForACause
"Did you know that for just One Hundred Pesos (Php 100.00) a month, or One Thousand Pesos (Php 1000.00) for one school year, you can already support one high school student's studies. It's not much for us, but for the schoolkids in the isles of Camiguin Norte and Calayan, it can make all the difference in the world!" – Send a Child to School

For more details on how you can donate school supplies or send your cash donations, you may visit G Adventures Philippines Group.

About Calayan Island:
CALAYAN is located in the Luzon Strait north of Luzon Island. The town is composed of four of the five major islands of the Babuyan Islands namely: Calayan, Camiguin, Dalupiri and Babuyan Island. Calayan Island is the largest of the Babuyan Islands.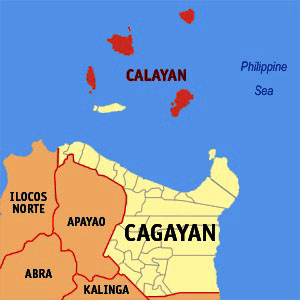 Never miss our interesting travel blog posts again! Like us on Facebook and Follow us on Twitter!
Enjoyed Reading this Article? Sharing is FUN!