Blogapalooza is the biggest Business-to-Blogger Networking and Marketing Event in the Philippines that happens every year. Their theme for this year is "Seasons" with a campaign of #ResponsibleMedia!
As a blogger, I'm very much familiar with Blogapalooza but only this year made me decided to sign up and join this event. Since it's my first time to be part of Blogapalooza, I couldn't contain my excitement for this event. I even invited my friends to register and go with me. I also started to read some reviews about the past experiences of some bloggers who attended it for me to know what to do and what to bring before going to their event.
My First Blogapalooza Experience
Here are some of the brands that I found interesting!
Cebu Pacific Air – Where Every Juan Flies

Since I'm a travel blogger, the first booth that caught my attention was Cebu Pacific Air. The theme of their booth is about Cherry Blossom which made me think that their marketing campaign is somewhat related to Japan. And I'm right! Their campaign is about their new direct flight to Fukuoka, Japan. To get a chance to win a roundtrip ticket to Japan, their representative asked us to register, take a picture at their booth and post it on our social media accounts and use a hashtag #CEBFliesFukuoka! Once done, they gave us some freebies like Get Go bag tag and pin which are useful for my travels.
What's new with Cebu Pacific is they will be offering a new international route directly to Fukuoka, Japan starting December 17, 2015. This is definitely a good news for those budget travelers (like me) who are looking for cheap flights to Japan and want to experience Cherry Blossoms Festival. Can't wait for that because Japan is included on my bucket list. Hope Cebu Pacific Air will also give me a free roundtrip ticket to Japan.. 🙂
Food Panda – Where You Can Order Food Online
I think Food Panda's booth is one of the most creative for me because of its nice concept. They also have a cute panda mascot roaming around One Esplanade. However, I didn't have a chance to take a selfie with their mascot.
Food Panda Crew prepared raffle and guest games for bloggers. Sadly, I only won a Panda fan in their raffle game and didn't get a chance to win these cute panda items below. Better luck next time! 🙂
If you want to try ordering food online, just simply download their FoodPanda App at www.foodpanda.ph and browse over their 1,000 partner restaurants nationwide.
Microtel Philippines – Designed for a Better Hotel Stay

I'm glad to be one of the lucky bloggers who received a 50% Discount Value Card from Microtel by Wyndham. I can say that it's really worth it to come early in Blogapalooza Event. Thank you, Microtel! 🙂
By the way, if you want to reserve a room at Microtel, you may visit their website at www.microtelphilippines.com. They have more than 300 hotels throughout the U.S., Canada, Mexico, and the Philippines.
Ace Hotel & Suites – Stay in an Oasis of Relaxation

Ace Hotel & Suites is located in the heart of Kapitolyo, Pasig in Metro Manila. If you want to simply relax or spend some quality time with your family, try to stay at this luxurious hotel. They also have a Water Spa which allows you to experience extraordinary hydrotherapy massages.
Victoria Court

Amanda's Leche Flan & Desserts

Thanks to Amanda's Leche Flan & Desserts for giving us a free taste of their family recipe leche flan. It's really delicious! According to them, their Titas in Bicol are the makers of their special desserts.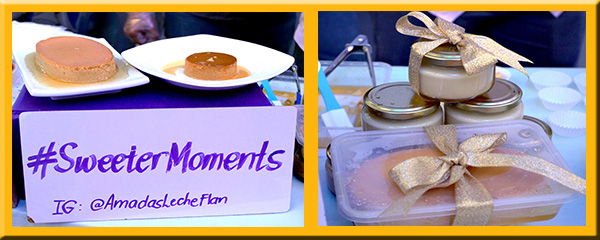 Dr. Kong – Foot Health for Every Family
It's my first time to have a foot assessment which includes identifying my foot type, foot condition, leg condition, and pain condition as well as giving me some suggestions on how to manage the foot pain. Thanks to Dr. Kong Philippines! I'm also glad to receive a VIP Card from them! 🙂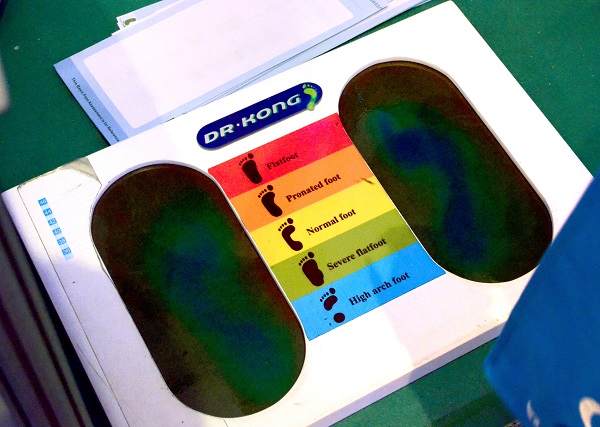 Have Plan to Join Blogapalooza Next Year? Here are some Important Things to Bring Before Going to this Event!
1. Prepare for your business card. You will need this when visiting booths of brands.
2. Bring Eco Bags for freebies.
3. Bring your gadgets (smartphone, tablet, camera, and power bank)
4. Be sure to have an internet connection because some brands would require you to like their fan page, take a picture at their booths and post it on your social media accounts.
5. Bring a bottle of water to drink.
Final Thoughts:

Overall, I really had fun attending Blogapalooza Event. It was a great experience for me to get connected with some representatives of participating brands and get to know more about their offered products or services. Thanks to the Blogapalooza Team for making this event for bloggers and businesses possible!

Special thanks to Jay Baratilla for going with me.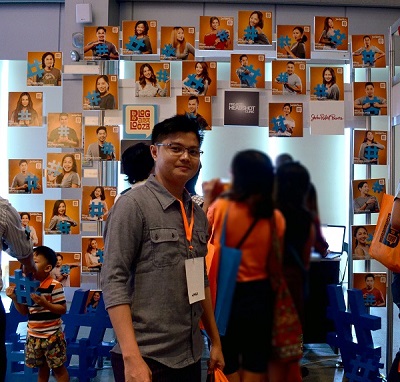 Never miss our interesting travel blog posts again! Like us on Facebook and Follow us on Twitter!
Happy Journey! Enjoyed Reading this Article? Sharing is FUN!