GOOD News, Boracay Beach lovers!
The Department of Tourism (DOT Philippines) has released a new updated list of accredited Boracay Hotels and Accommodation on Friday (October 12, 2018) via their Facebook page.
Check out below the following accredited accommodation establishments (complied with government requirements) that will be ready for the re-opening on October 26, 2018.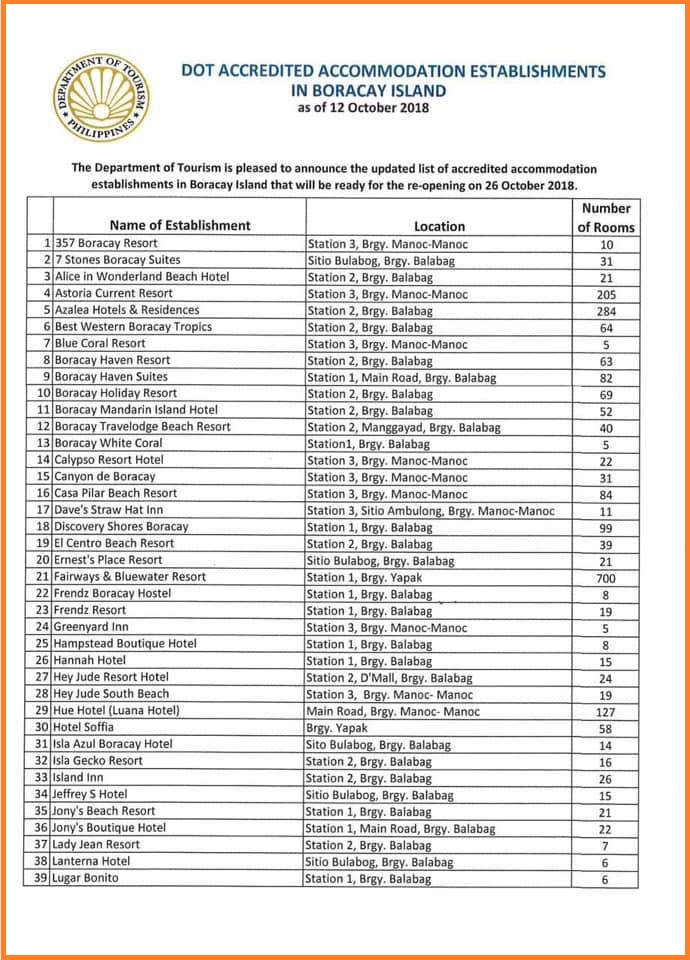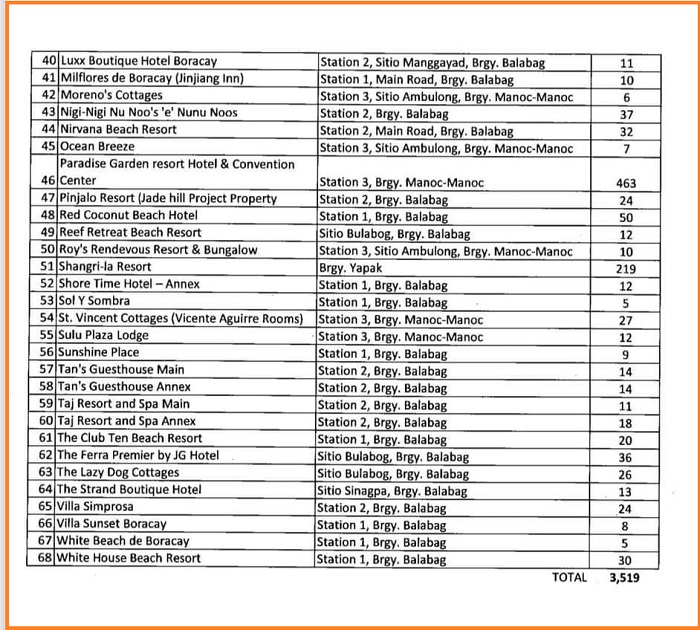 How to Check if The Boracay Hotel You Want to Book is Accredited
Before you make a reservation online, it's best to check the official list of accredited boracay hotels released by the DOT Philippines on their Facebook page.
If you previously booked online and it's not yet included on the updated list, be sure to contact the Boracay hotel and ask them about the status of their compliance with the government requirements.
WATCH VIDEO: The New Boracay 2.0
Special thanks to Sir Mark Freeman for allowing me to use his photos and video on my blog.
"Thank you guys for all the likes and shares. The video is hitting 50,000 views and that's great, but let's not forget to help Boracay to remain as beautiful as it is today. Let's be responsible towards nature. Let's be kind towards our home." – Mark Freeman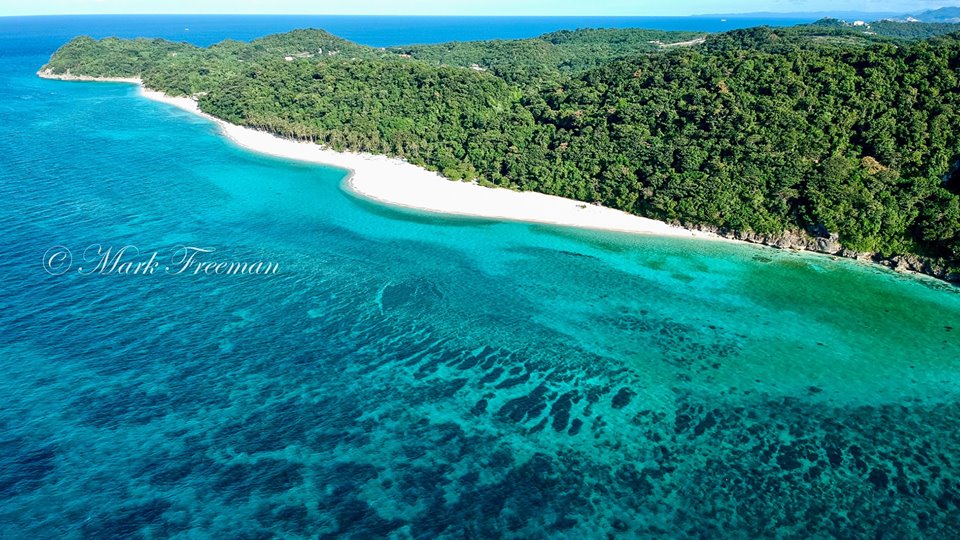 UPDATE October 2018: The New Regulations to be Enforced on Boracay Island
Are you excited to see the new BORACAY 2.0? Share your awesome photos and will feature them on our blog!
Never miss our interesting travel blog posts again! Like us on Facebook and Follow us on Twitter and Instagram!
Enjoyed Reading this Article? Sharing is FUN!