This viral tourism ad of Camiguin with a theme of #NoWords #FeelCamiguin will definitely leave you speechless, want you to pack your bags and visit Camiguin. It will also make you realize that women can travel alone safely to the province.
Check out this latest video that showcases the must-see attractions in Camiguin like Mantigue Island, White Island, The Sunken Cemetery, Katibawsan Falls, Hot Springs (just to name a few) courtesy of Camiguin Tourism Office.
As of this posting, the video has 1M views, 12K reactions, 16K shares, and 2.8K comments.
The Sunset Scene at Sunken Cemetery is my favourite part of the video. (Nakaka-goosebumps, mga bes)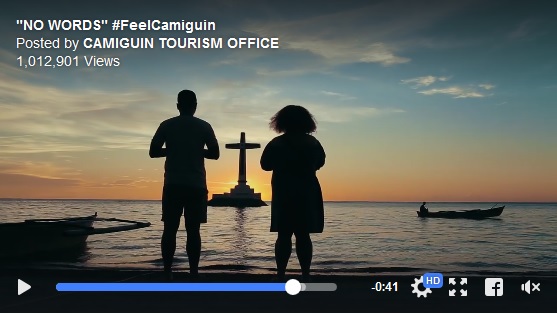 Have you been to Camiguin? How was your experience? Do you have some travel tips to add? Share your awesome photos and will feature them on our blog!
Never miss our interesting travel blog posts again! Like us on Facebook and Follow us on Twitter and Instagram!
Enjoyed Reading this Article? Sharing is FUN!