If you're a lakwatsera like me and has a travel goal of completing the 81 Provinces of the Philippines, then I'm sure you want to tick off 3 provinces in just one trip for you to maximize your vacation leave credits. Find out how I was able to accomplish my BIG Adventure (Bacolod, Iloilo, Guimaras) in just 4D3N.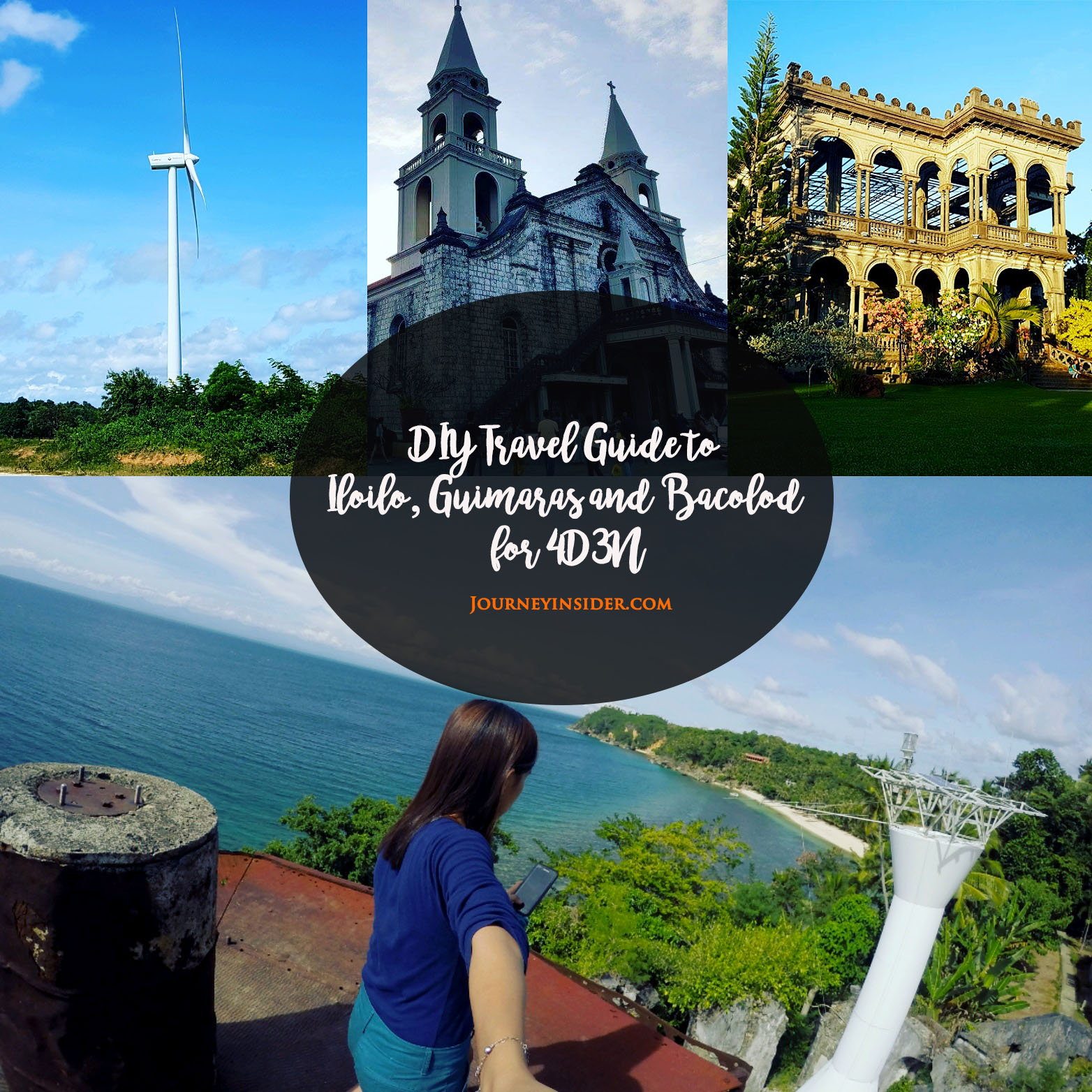 Travel Period: Nov 19 – 22, 2016
Starting the BIG TRIP Challenge:
Iloilo should be your entry point and Bacolod should be your exit point (or vice versa)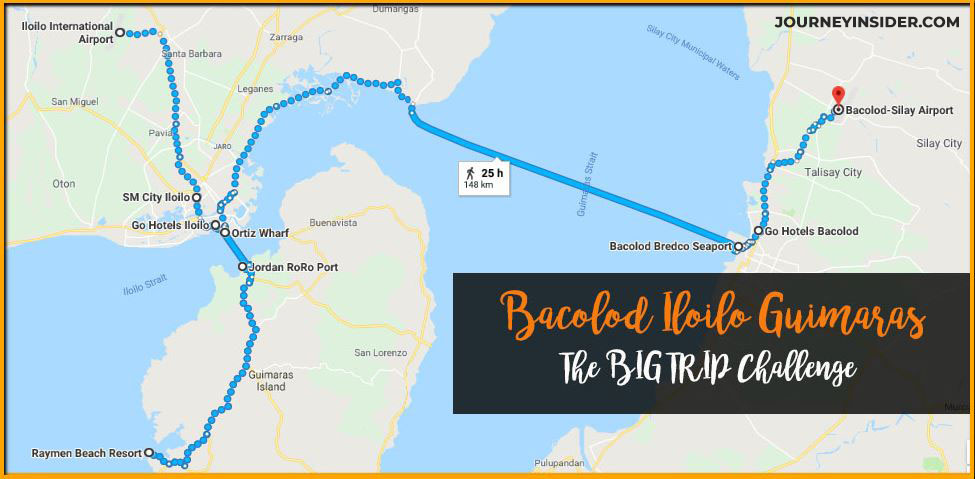 Estimated Travel Expenses – Php 6K (Main Transpo, Hotel and Guimaras Day Tour)
Main Transpo Expenses: Php 2080
Van from Iloilo Airport to SM Iloilo – 50 pesos
Ferry from Ortiz Wharf Port to Jordan Port – 15 pesos
Ferry from Iloilo Fastcraft Terminal to Bacolod Bredco Port – 250 pesos (terminal fee – 15 pesos)
Trike from Bacolod Bredco Port to Go Hotels Bacolod – 50 pesos
Van from Go Hotels Bacolod to The Ruins – 100 pesos (two-way)
Taxi from Go Hotels Bacolod to Bacolod Airport – 400 pesos
Guimaras Day Tour – Kuya Cherald Padojenog (09179647934) – 1200 pesos
Hotel Accommodation Expenses: – Php 3800
Go Hotels Iloilo – 1200 pesos / night
Raymen Beach Resort – 1400 pesos / night
Go Hotels Bacolod – 1200 pesos / night
Top Attractions to See in Iloilo

Since I was a solo traveler that time and didn't find any joiner tour, I only visited a few top destinations in Iloilo. It was still exciting though because I was able to travel like a local. Listed below are the top destinations that I visited.

Museo Iloilo
Iloilo Provincial Capitol
Jaro Cathedral / Bell Tower
Lizares Mansion (Angelicum School Iloilo)
Iloilo Esplanade
Molo Church
If you travel with your friends and have more time, I would recommend you to visit these places:
Miagao Church
Garin Farm at San Joaquin
BIG TRIP DAY 1: ILOILO (Heritage Tour / Church Hopping)

Iloilo is known to be the "City of Love" because of the sweetness in the speaking tone of its people, the Ilonggos. The city boasts primarily historical landmarks that will take you back in the time of its glorious past and amazing intricate architecture.
Museo Iloilo
Museo Iloilo houses historical and archaeological artifacts that the Ilonggo community are proud to showcase. It is through this priceless collection that the rich heritage and culture of the province can be glimpsed.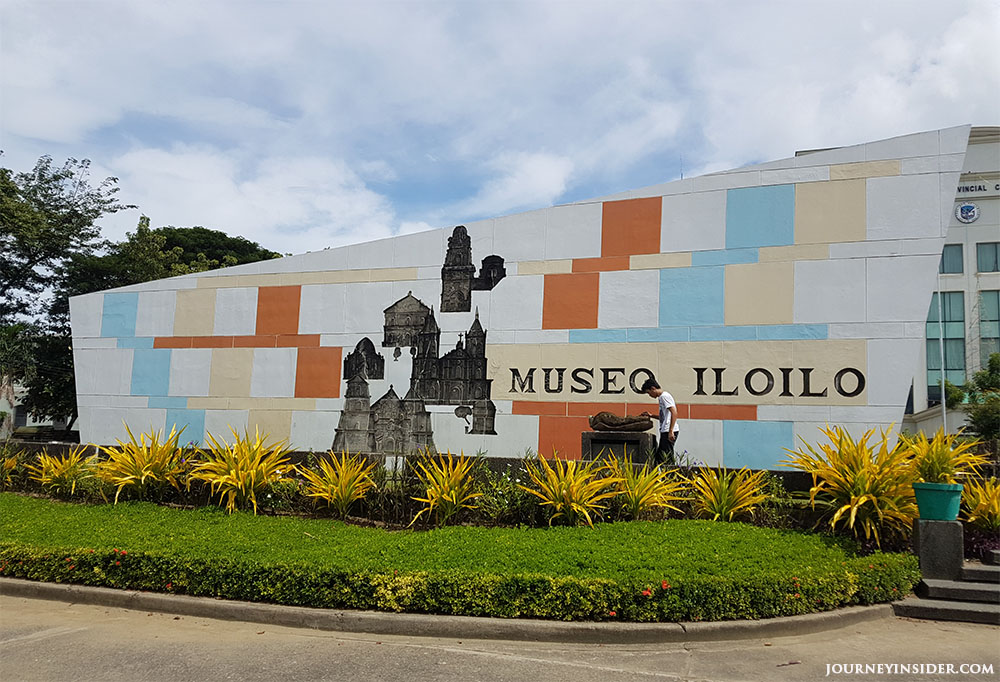 Iloilo Provincial Capitol
Just a walking distance from Museo Iloilo is a tall high-rise building which is actually the Iloilo Provincial Capitol. From the top, you can see the Guimaras Island and take a panoramic view of the downtown Iloilo.
Jaro Cathedral / Bell Tower
Jaro Cathedral is the home of the miraculous image of Our Lady of Candles. It has a ladder outside the church going to the top where the image is situated. Fronting the Cathedral is the church belfry. It is one of the few churches in the Philippines that has a separate belfry.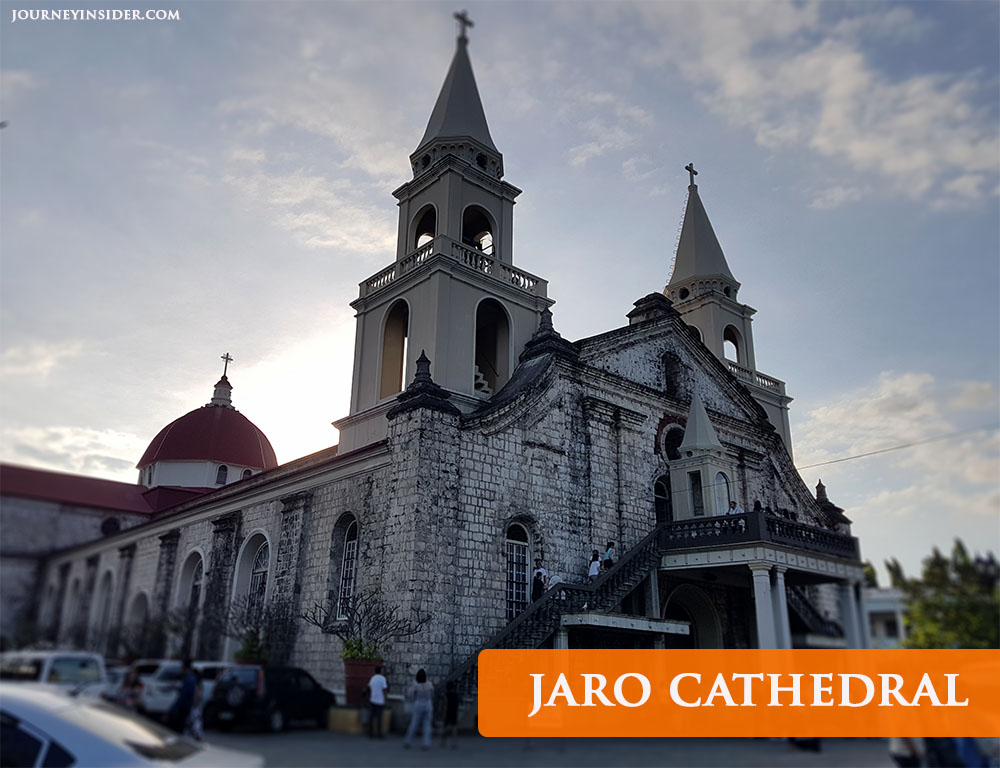 Lizares Mansion (Angelicum School Iloilo)
The Lizares Mansion showcases how wealthy some families in the province are and how rich is its architecture. Nowadays, the mansion serves as a platform for good quality education in the city. It is now known as Angelicum School.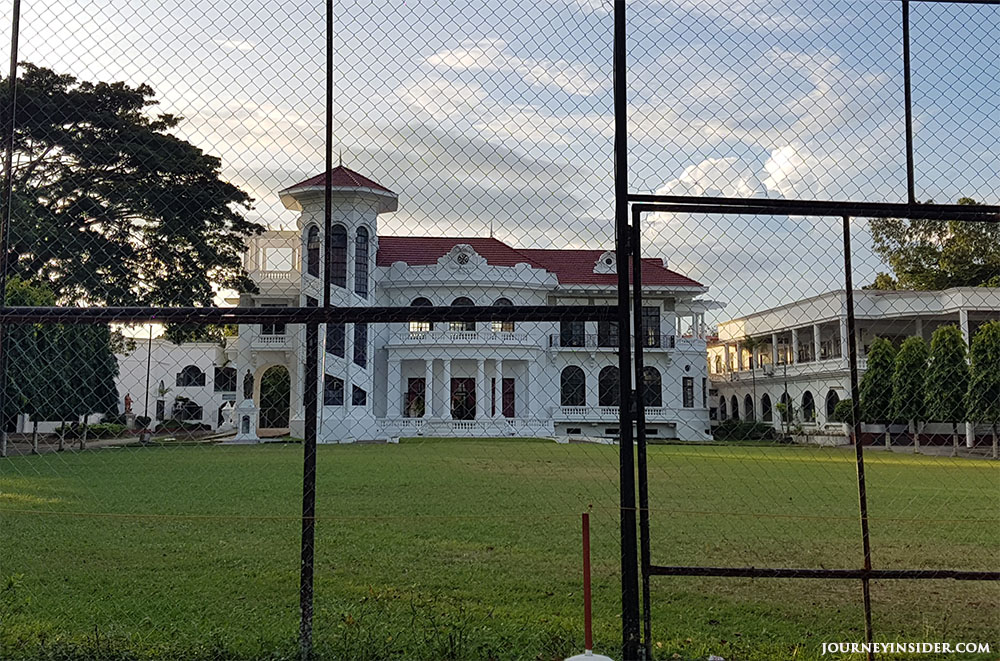 Iloilo Esplanade
It is a place for wellness, musings, and picnics, all at the same time. I enjoyed walking the stretch of the Esplanade while taking some selfies. It is also where the famous Iloilo landmark "I am ILOILO" is found. It is a favorite spot for most people who are visiting the province for a photo. Of course, I did not let my chance without having a picture in here.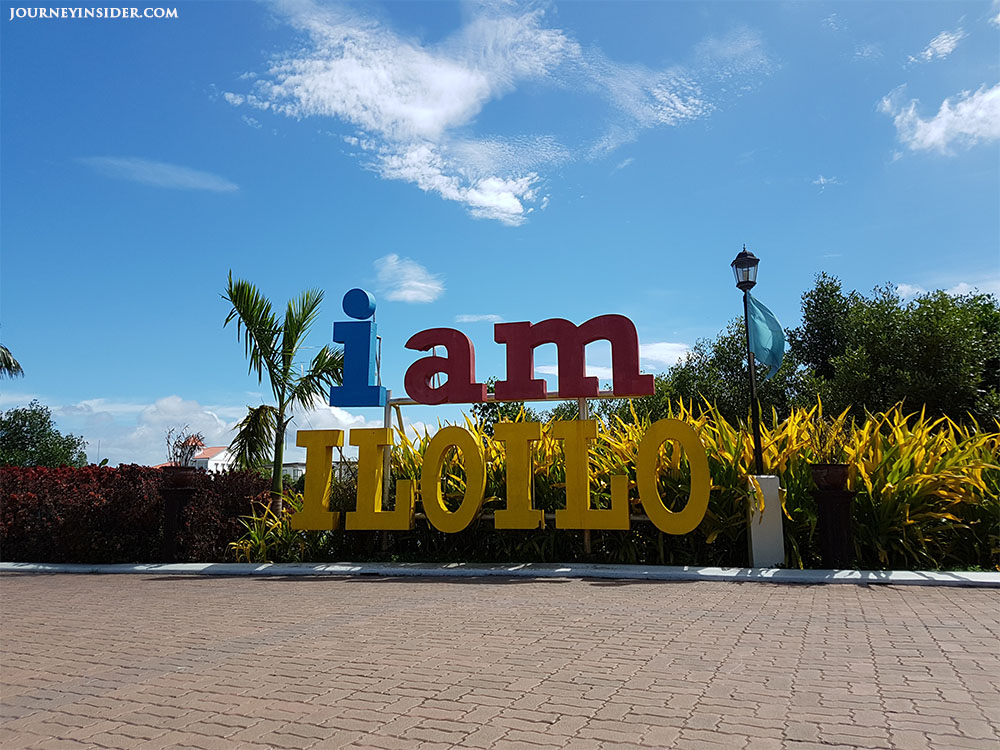 Molo Church
Sta. Ana Church in Molo is known as a female church due to content, having only female saints inside. Its façade is of neogothic architecture and is one of the most beautiful gothic churches in the Philippines. Fronting it is the Molo Plaza where you can also side trip for some strolling activity.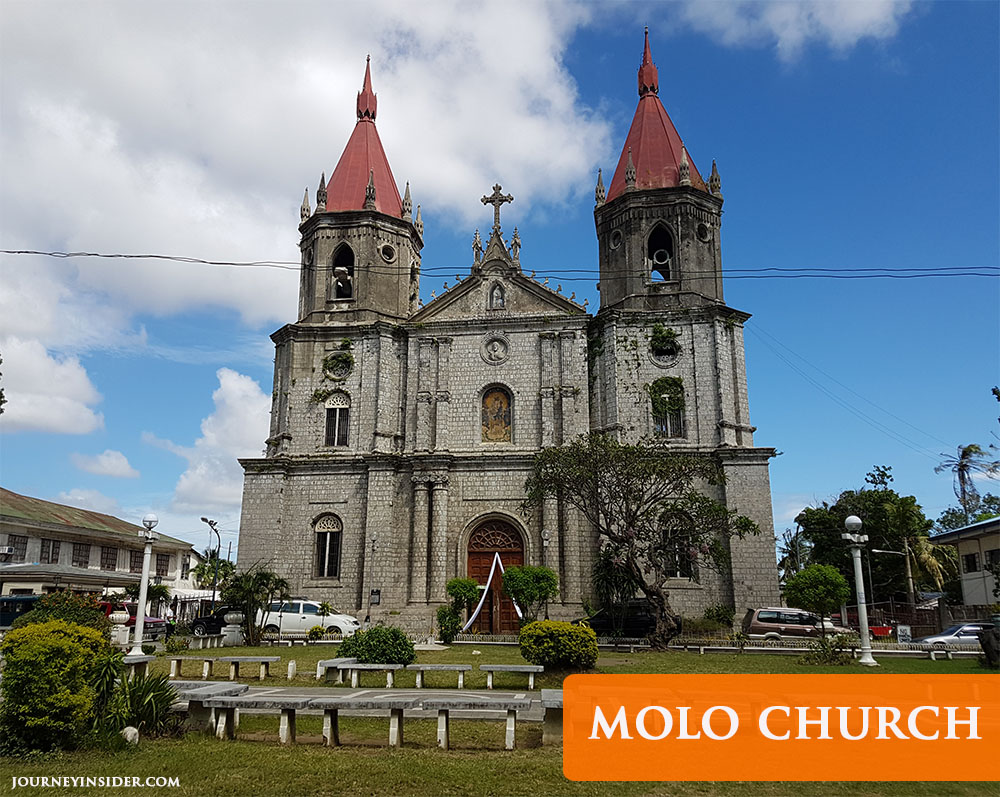 Where to Eat in Iloilo:
Dova Brunch Cafe
Location: 122 Javellana Street, Lapaz, Iloilo City
Near Lapaz Plaza and church
Operating Hours: 9:00 AM to 9:00 PM
Camiña Balay Nga Bato
An ancestral house within the city that contains sculptures of saints, ceramic jars and their specialty, woven textiles. The house was built around 1860 by the Avanceña family.
Location: Villa Arevalo District, Iloilo City
La Paz Batchoy at La Paz Market
La Paz Batchoy is the most popular dish of the Ilonggos. It is a noodle soup with a slice of liver and pork and egg.
Where to Stay in Iloilo:
Go Hotels Iloilo
Accommodation: Maximum of 2 people per room
Fully air-conditioned rooms with TV, telephone, and Wi-Fi
Ideal for both business and leisure travel
Click here to see the best places to stay in Iloilo. Check Rates and Availability!
.
BIG TRIP DAY 2: GUIMARAS (Land Day Tour + Beach Bumming)
Guimaras is known for being the land that produces the sweetest mango in the world. Apart from that, it is a host to multi-diverse aquatic life, the historical landmark and white beach island.
Top Attractions to See in Guimaras

I availed the land day tour offered by Kuya Cherald so I was able to visit the top attractions in Guimaras. Listed below are the top destinations that I visited.

Balaan Bukid Shrine
The Smallest Plaza
Guimaras Provincial Capitol
San Lorenzo Windmills
Pitshop Restaurant
Oro Verde Mango Plantation
Trappist Monastery
Lawi Bay
Guisi Lighthouse
Guisi Beach
Alubihod Beach
Island Hopping – this is applicable if you want to extend your stay in Guimaras
This travel guide to Guimaras aims to help you plan out a solo adventure on the top attractions to visit in the island. You may opt to explore the place for a day on a land tour or on a two-day tour to include island hopping.
Where to Stay in Guimaras?
Raymen Beach Resort
Located at Alubihod Beach in Nueva Valencia, Raymen Beach Resort is a beachfront hotel that offers affordable accommodation. The resort has a restaurant which serves affordable and delicious food. They even arrange tours for those who want to go on an island hopping.

This is the View at Raymen Beach Resort. Book Now Through Agoda

Click here to see the best places to stay in Guimaras. Check Rates and Availability!
BIG TRIP DAY 3 & 4: BACOLOD (Heritage / Food Trip)

The "City of Smile" is how Bacolod is popularly known. It is mainly due to the accommodating, hospitable and friendly nature of the people (Bacoleños) that reside there.
Top Attractions to See in Bacolod

The Ruins
Central City Walk
The Negros Museum
Bacolod Provincial Capitol
Bongbong's Pasalubong Center
Merci Pasalubong Treats
Pope John Paul II Tower
The Negros Showroom
If you want to extend your stay in Bacolod, I would recommend you to visit these places:
Campuestohan Highland Resort
Mambukal Resort
Lakawon Island
The Ruins
The Ruins is located in Talisay, known as the "Paris of the Orient". Due to the beauty of this place, it is now called as the "Taj Mahal of Negros". I did not let my chance pass upon seeing this awe-inspiring structure without having a selfie in it. It serves one of the most beautiful travel backdrops I have.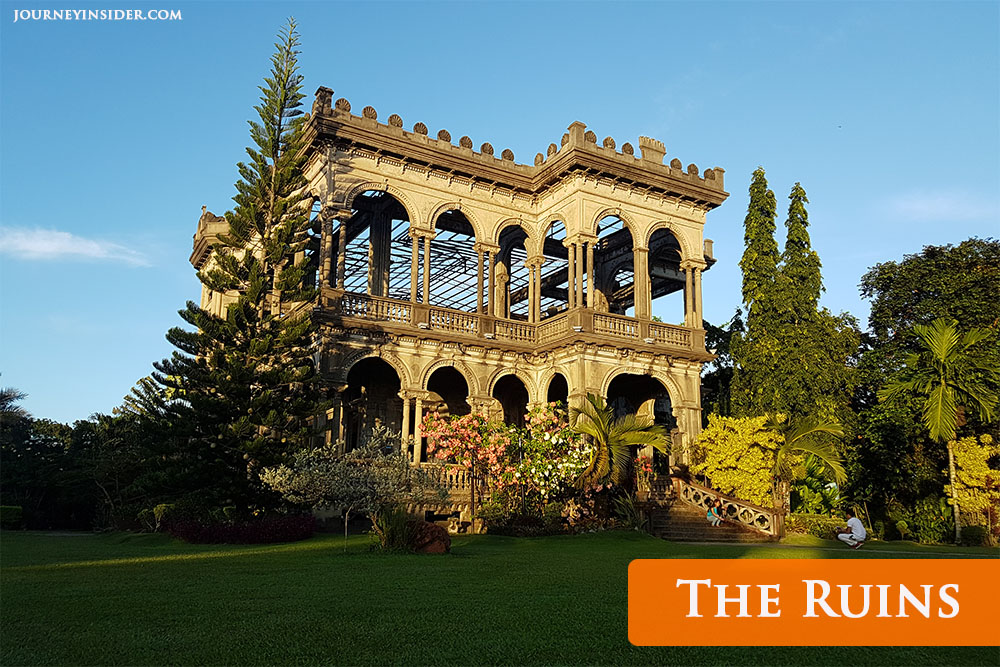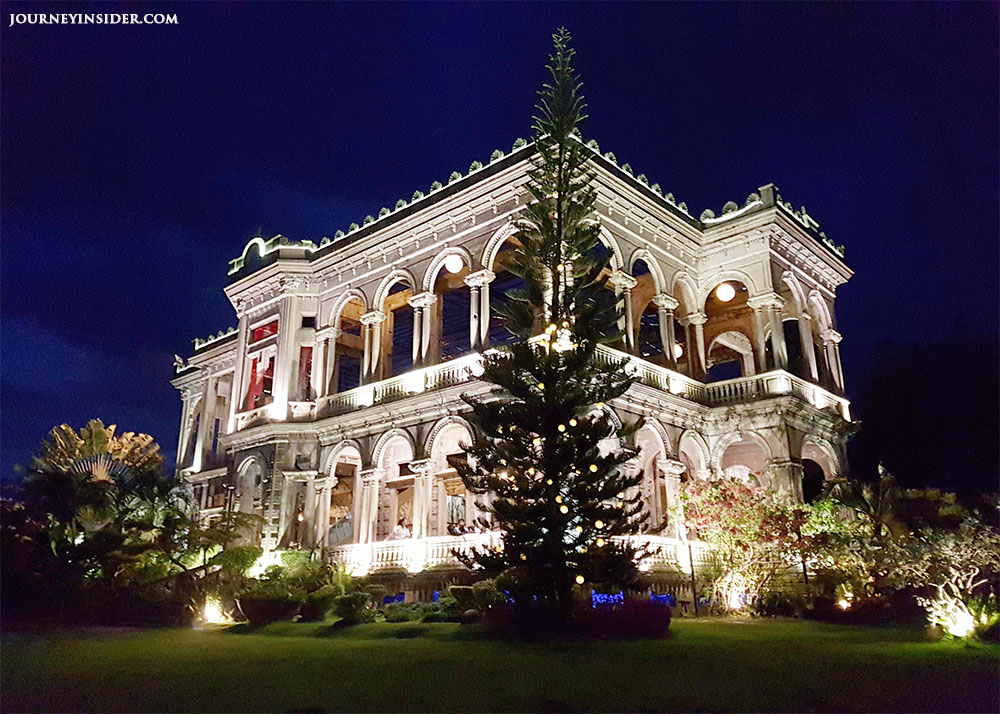 Central City Walk, Robinsons Bacolod
It is a one-stop shop for everything about shopping and dining. It features various restaurants serving local and international food and a pasalubong center for several Negros products.

The Negros Museum
It is a haven for creativity, education and deep understanding of the Negros culture. It gave me an understanding of the life of the people and the province starting from pre-colonial times.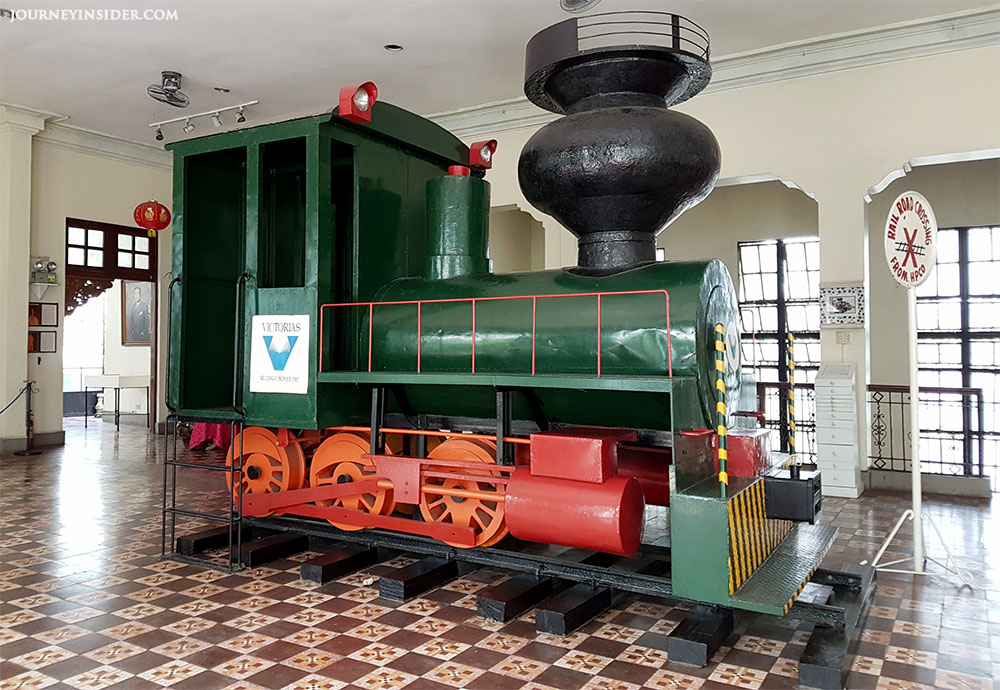 Bacolod Provincial Capitol
The Capitol is actually quite a sight to see that can be easily associated to Bacolod. Comparing to the other provincial capitol in the country, this one stands out for being beautiful and photogenic. In front of the Capitol is the Capitol Lagoon Park where locals are strolling along the side of the lagoon. The park also has several eye-catching sculptures.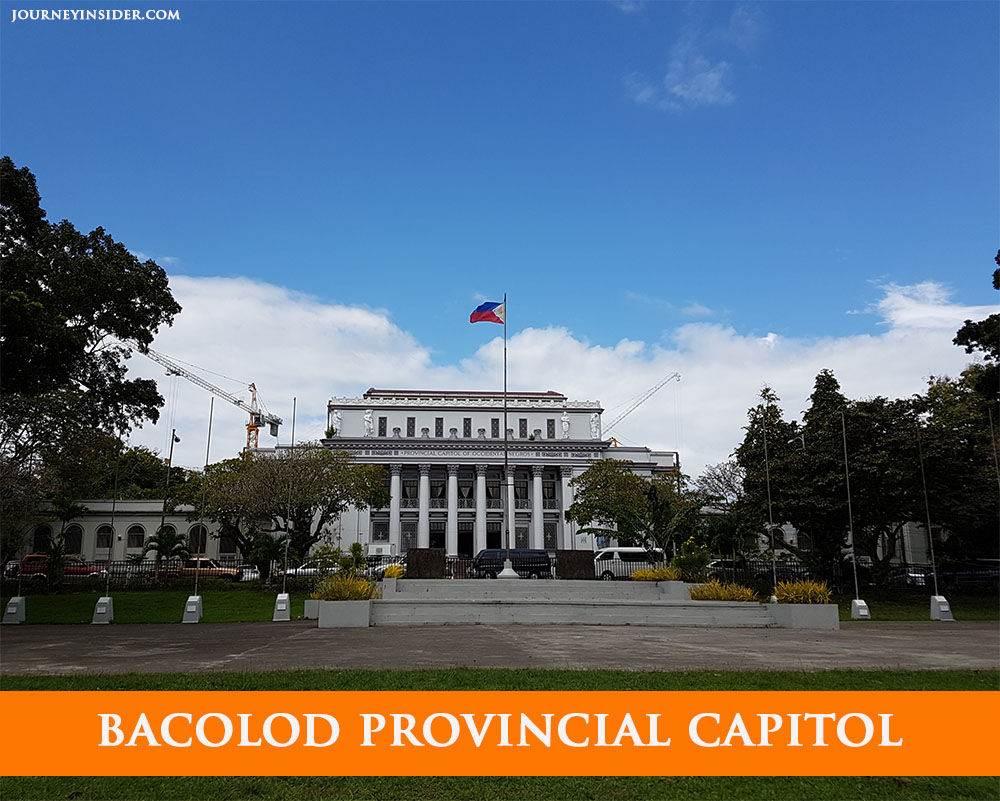 Bongbong's Pasalubong Center
First on my list is pasalubong shopping at the famous Bongbong's Pasalubong Center. The shop offers Bacolod goodies ranging from their famous piyaya, biscocho, best-selling cheese tart and even shirts and Maskara necklaces.
Merci Pasalubong Treats
My second stop was yet again another best place to some Bacolod goodies. The shop has their own take on Bacolod's delicacies like Piaya, Barquillos, Biscocho, and Butterscotch.
Pope John Paul II Tower
The tower is a pilgrimage center dedicated to Pope John Paul II who went to the city during his first visit to the Philippines in the year 1981. Outside the tower is an 8-foot sculpture of the Pope welcoming us.
The Negros Showroom
As the name suggests, it showcases wonders and pride of the Negros province. It is the best place to see and buy the best of Negros products ranging from beautifully designed fashion jewelry, embroidered clothing, handbags and accessories made from coco twigs, bamboo, and abaca.
Where to Eat in Bacolod:
Calea Pastries and Coffee
Being in the Sugar Capital of the Philippines, a visit to one of its best places for sweets is a must. This shop is a manifestation of how Negrense is fond of everything sweet. I absolutely suggest that you should not miss this shop when visiting Bacolod. They offer a whole lot of mouth-watering sweets. I actually had a hard time choosing what to eat. The place is also well-designed but you have to be ready since most of the time it is crowded. Their product is really a crowd favorite.
21 Bar Restaurant
Having missed this place for a breakfast meal, I visited it again for lunch. Certainly, this place is worth a comeback. They serve 21's Original Batchoy, their own take on this famous noodle soup. They also have Chicken Inasal which Bacolod is popular of. They actually have a lot in their menu but what I like best about this place is its reasonable prices for their food.
Where to Stay in Bacolod:
Go Hotels Bacolod
Location: Lacson Street, Mandalagan, Bacolod City, Negros Occidental
Accommodation: Maximum of 2 people per room
Fully air-conditioned rooms with TV, telephone, and Wi-Fi
Click here to see the best places to stay in Bacolod. Check Rates and Availability!
Have you been to any of these places? What do you think I should include in this list should I be getting the chance to visit again these Provinces?
Never miss our interesting travel blog posts again! Like us on Facebook and Follow us on Twitter!
Enjoyed Reading this Article? Sharing is FUN!
Last Updated: Oct 2018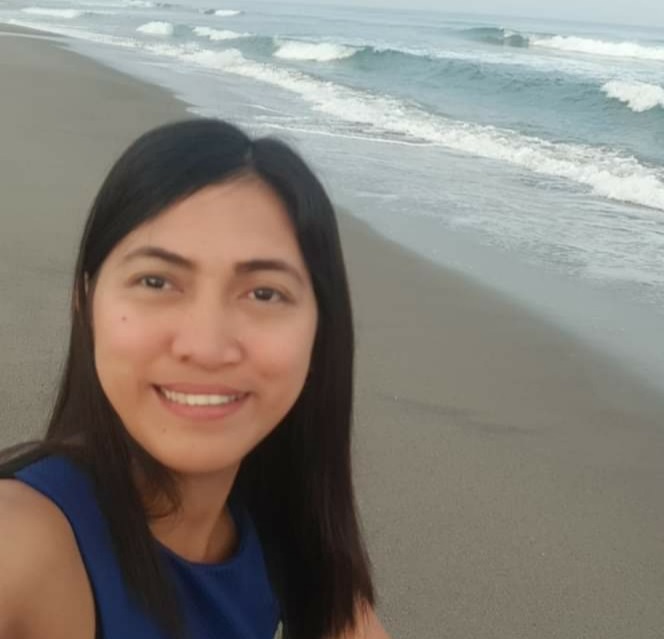 Cess is the blogger behind JourneyInsider.com. Currently, she works as a full-time SEO Manager. She enjoys being at the beach with the white sand, blue sky, and ocean breeze or having an island-hopping adventure when she's not working hard!