Here at JourneyInsider.com, we have picked 5 of the most famous and amazing bridges from around the world.  Enjoy reading!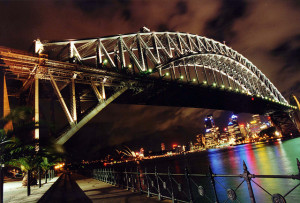 1.  Sydney Harbour Bridge in Sydney, Australia
According to Transport Road and Maritime Services NSW, Sydney Harbour Bridge is listed in Guinness Book of Records as the world's widest long-span bridge with a total length of 1149 meters including approach spans. It's also the world's tallest steel span bridge and the fifth longest steel arch bridge.
Its construction started in 1924 and was finally opened on  March 19, 1932 (took almost 9 years to complete its construction at a cost of close to £10,000,000 ($300,000,000 in today's money).
More interesting facts about Sydney Harbour Bridge at Australian Government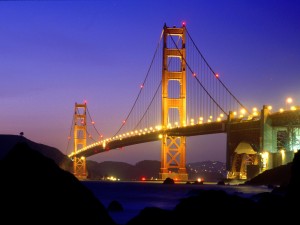 2.  Golden Gate Bridge in California, USA
Golden Gate Bridge which crosses the Golden Gate Strait and connects the City of San Francisco and the County of Marin to the north is the World's 9th longest suspension bridge with a main span length of 1,280 meters (4,200 feet), according to GoldenGateBridge.org.
Its construction started on January 5, 1933, and was finally opened on May 28, 1937, at a cost of approximately $1.2 billion in 2003 dollars.
The term Golden Gate doesn't refer to its color but it pertains to the Golden Gate Strait which is the entrance to the San Francisco Bay from the Pacific Ocean. In fact, its color is orange vermillion, deemed "International Orange".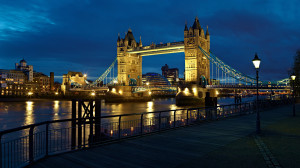 Tower Bridge which connects the London boroughs of Tower Hamlets (north side) and Southwark (south side) is one of the most famous landmarks in London.

Designed by City's architect Sir Horace James, Tower Bridge consists of two remarkable towers which are tied together at the upper level by means of two horizontal walkways intended to withstand the forces of the suspended sections of the bridge.
Its construction started in 1886 and was opened on June 30, 1894, by the Prince and Princess of Wales. (took 8 years to build). More interesting facts about Tower Bridge at Tower Bridge Exhibition UK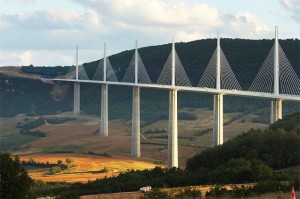 Described by New York Times as "a triumph of engineering" and "one of the engineering wonders of the 21st Century", The Millau Viaduct is an enormous cable-stayed road-bridge that spans the valley of the river Tarn near Millau in southern France.
It was listed in the Guinness Book of World Records in 2011 for being the tallest bridge in the world, with the highest pylon's summit at 343 meters (1,125 ft) — slightly taller than the Eiffel Tower. See the news from Cnet.com

Its construction began in October 2001 and was opened to the public in December 2004 (almost took 3 years to complete the build) at an estimated cost of 394 million euros, or 524 million dollars.
5.  Brooklyn Bridge, New York City, USA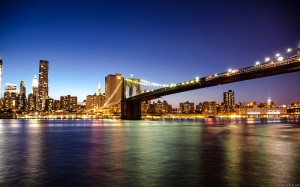 Its construction began in 1869 and was opened to the public in 1883 (took 14 years to complete the build) with a total length of 1,597 ft.
Let us know what you think of our choices and tell us about your own favorite amazing bridges in the comments section below.
Never miss our interesting travel blog posts again! Like us on Facebook and Follow us on Twitter!
Happy Journey! Enjoyed Reading this Article? Sharing is FUN!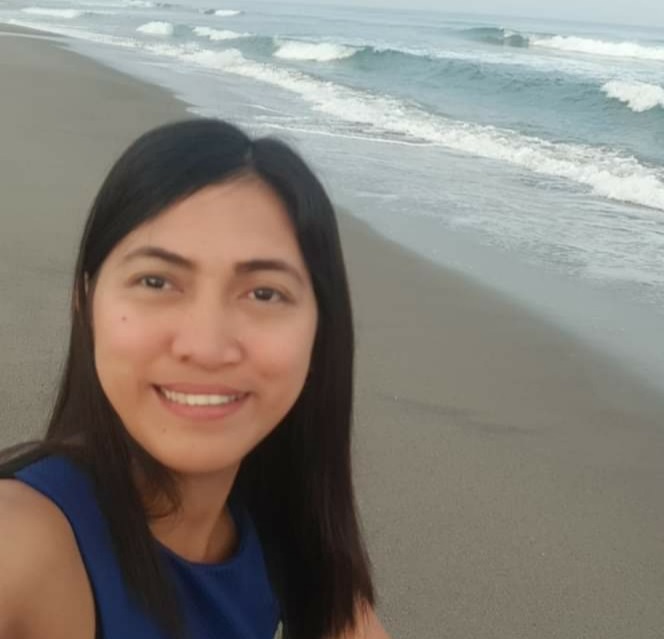 Cess is the blogger behind JourneyInsider.com. Currently, she works as a full-time SEO Manager. She enjoys being at the beach with the white sand, blue sky, and ocean breeze or having an island-hopping adventure when she's not working hard!