Knowing where to go and what to do is not enough to have a great travel experience. How ready you are for an adventure plays a big part of your escapade. What to bring, what to wear, and how you pack affects the enjoyment of your trip.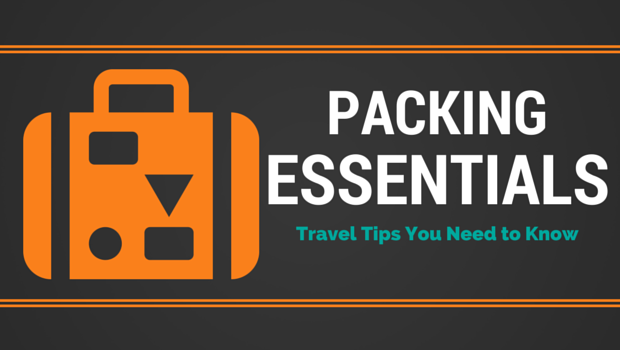 To help you have an unforgettable travel experience, here's a travel guide that you must consider on your next trip. These travel tips are essential for a fail-proof packing on your adventure.
Travel Tips for Packing your Things for your Next Trip
1. Create a Backpacking Checklist
When traveling, always spare a particular time in thinking over and creating a checklist of what you need to bring with you during your trip. The importance of having a checklist is to avoid leaving any essential things you need to bring with you, to run over the things you already have and to check if there are still items you need to purchase. Make sure that before you create your list, you already considered the weather to help you on the clothes you will be bringing, the space of your luggage, and the activities you intend to do.
2. Plan your Travel Outfit
To avoid over-packing during your travel, consider the clothes you need to bring with you as well as the area they will take in your baggage. It is important to know first the weather on the time of your travel in the area so as you will know what clothes to bring. However, it is advisable to bring clothes that can be used in any conditions like a light jacket or long-sleeve shirts or clothes that can be mix-match or can be re-worn.
3. Carry Travel-Friendly Toiletries
During your trip, carry only travel-size toiletries. This will help you save space since you will be out only for a couple of days only. Apart from that, the hotel offers toiletries for their guest or you can always find a local store to purchase your necessities.
4. Check your Luggage When Going through Customs
In case you need to go through Bureau of Customs, it is important that you check all your belongings before packing them in your luggage. Upon checking, make sure your luggage is completely empty to make sure nothing is kept hidden. Use also tampered protected product to make sure that nothing is opened and your belongings are intact.
5. Organize Heavy Items in your Baggage
If you carry with you heavy items, make sure to place it at the bottom of your luggage especially if it is an upright item to secure it from moving inside your baggage.
6. Roll Clothes When Packing
When packing your clothes, use the rolling technique to avoid wrinkles on clothes and to save more space on your luggage.
7. Use Reusable Compression Bags
To have an additional 75% space on your luggage, use a reusable compression bags for packing jackets, underwear and used clothes.
8. Keep Breakable Items Safe
When carrying a fragile item, put them inside a sock or place them inside a shoe to secure breakage and safety when traveling.
9. Bring Wide Clip Rings
To secure your belongings, bring with you wide clip rings. This can be used to clip important items in your carry-on luggage for safety.
Additional Tips When Packing for a Plane Ride
Bringing light snacks on your travel gives you comfort during times when you get suddenly hungry. It enables you to get fueled up for a long ride before you can purchase a good meal.
For you to have a boredom-free journey to your travel destination, bring with you stuff that will entertain you while traveling like books and gadgets.
Be Aware of Plane Travel's Do's and Dont's
Know what you can only bring with you when traveling by plane like the size and weight of an item allowed or foods to carry and do research on safety restrictions when crossing the borders of other countries to avoid inconvenience and trouble.
Have a separate container for liquid items you will be bringing with you from your carry-on luggage. This will provide easy accessibility on you during baggage inspection. Make sure to read also rules on specific allowances for liquid that you can carry. Take note that this rule does not apply for a liquid medical prescription.
Avoid Checking in Luggage
If possible, pack and travel light to avoid checking in luggage. Check-in luggage cost you an additional fee and processing time when checking in at the airport.
Use a TSA-Approved Laptop Bag
To have an ease during an inspection, use a TSA-approved laptop bag for your laptop or purchase a bag that has a separate case for a laptop so that it can be easily X-rayed separately.
Have a Small Bag for Important Items
For your convenience during travel, have a separate bag for important items like purse or ID compact for easy access during flight processing.
So, what travel tips have you considered so far? Or are there travel guides you want to share? Feel free to comment.
Never miss our interesting travel blog posts again! Like us on Facebook and Follow us on Twitter!
Enjoyed Reading this Article? Sharing is FUN!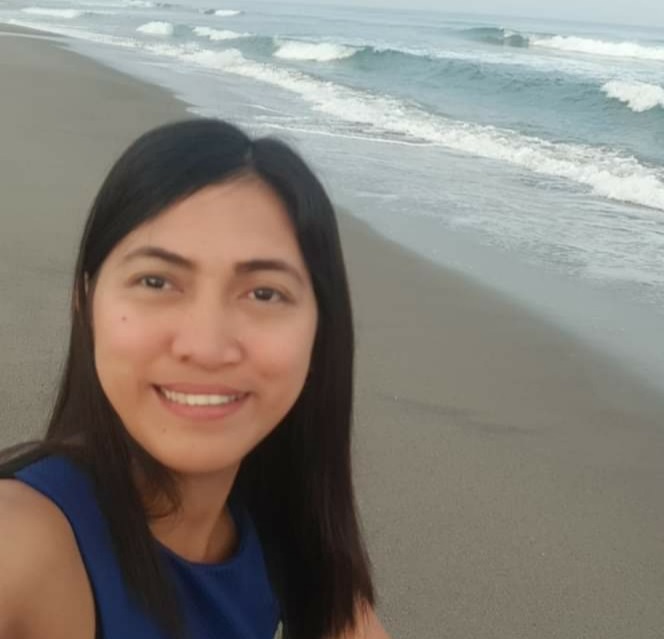 Cess is the blogger behind JourneyInsider.com. Currently, she works as a full-time SEO Manager. She enjoys being at the beach with the white sand, blue sky, and ocean breeze or having an island-hopping adventure when she's not working hard!