If you're planning to go to Coron and want to have a staycation after your Coron island hopping tours, then I would highly recommend you to book at Coron Soleil Express Hotel, a 3-star budget hotel located within the Coron Soleil Garden Resort complex. It's ideal for travelers who want to enjoy the amenities of a 4-star hotel at the price of a budget hotel.
Top 8 Reasons Why We Enjoyed Our Stay in Coron Soleil Express Hotel
Since Coron Soleil Express Hotel and Garden Resort are in the same compound, booking at the Express Hotel gives you the access to use the Garden Resort's amenities like the infinity swimming pool. Check out below the top reasons below why we enjoyed staying at the Coron Soleil Express Hotel!
1.With Infinity Swimming Pool With Fountain + Separate Jacuzzi Type Pool

2. With a Great View of Mt. Tapyas
3. Night View Looks Amazing with the Lights at the Pool

4. Room is Clean, With Comfy Bed, With Wifi and Hot & Cold Shower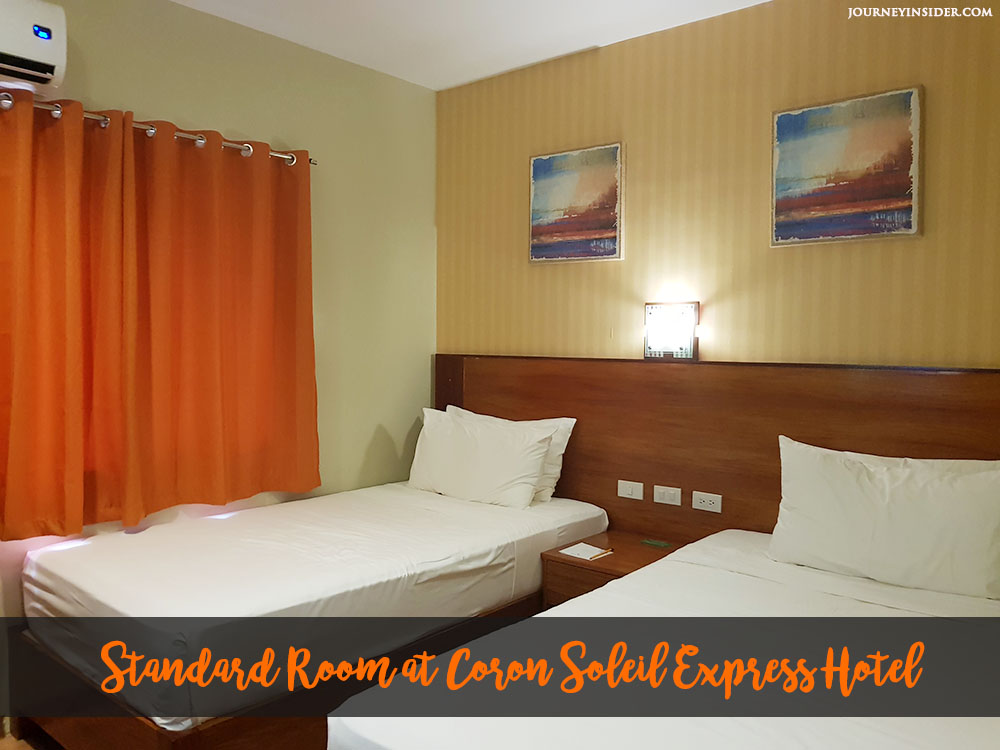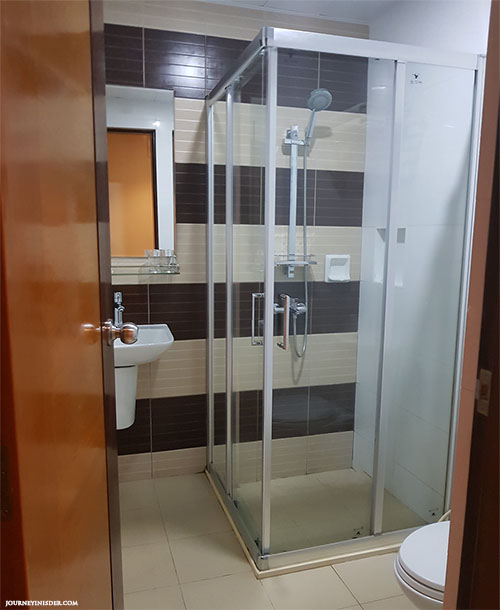 5. With Free Complimentary Breakfast and Welcome Drink


6. Every Corner is Instagram-Worthy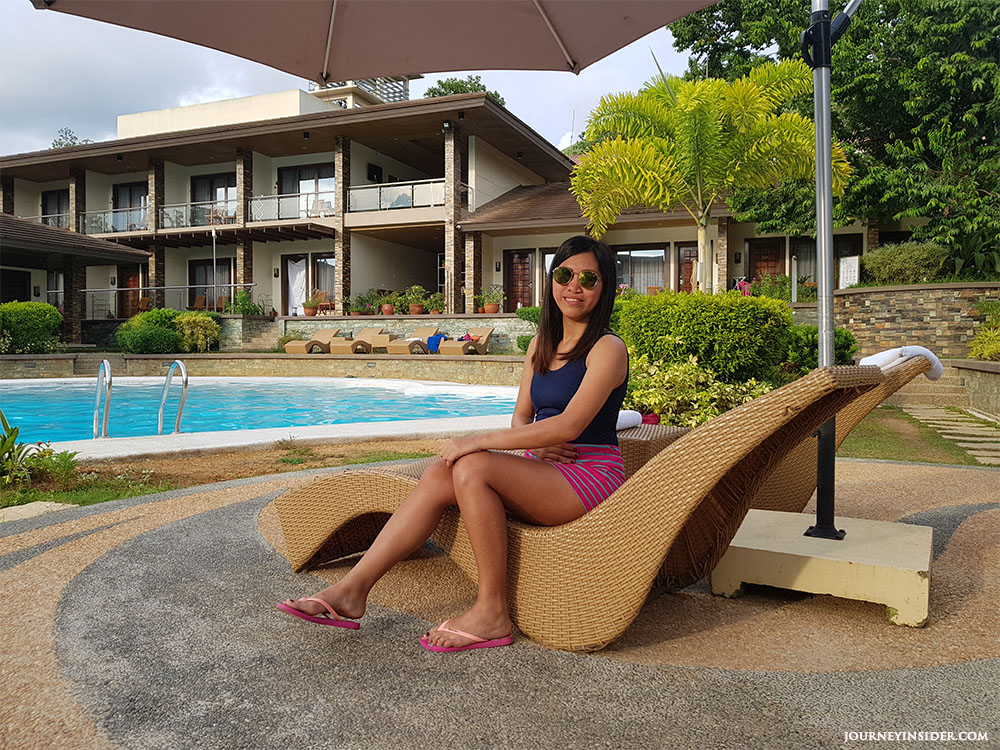 7. Staff are Friendly and Accommodating
8. With Free Shuttle Transfers from Coron Airport to Hotel (Vice-Versa)

To Sum up!
When You Book at Coron Soleil Express Hotel, you will enjoy the following:

Free Complimentary Breakfast and Welcome Drink
Free Wi-Fi
Free use of Infinity Swimming Pool
Free Shuttle Transfers from Coron Airport to Coron Soleil Express Hotel (vice versa)
Have an option to upgrade your breakfast to Garden's Buffet. Just add Php 200.
Final Verdict!
Location-wise: 30-40mins from the Coron Airport / 10-15mins from the Town Proper via trike (Php 20) / 5-10mins walk to Lobster King Seafoods and Restobar.
Amenities-wise: The ambience is great / With Nice Swimming Pool, Cozy Restaurant and Live Band
Staff-wise: Friendly, Approachable and Accommodating
Service-Wise: Great Service / Same Service with Coron Soleil Garden Resort / Ideal for relaxation
Room-Wise: Clean with comfy bed and nice hot and cold shower
Price: Php 3850 / night (booked last June 2018)
Coron Soleil Express Hotel
Location: Mabintangen Road, Palawan, 5316 Coron, Philippines
Tel Nos. +632-8066377/ +63915 – 2126340 / +63939-9269288
.
.
Coron Travel Guide: Sample Itinerary + Expenses for 5D4N
Have you been to Coron? How was your experience?  Share your awesome photos and will feature them on our blog!
Never miss our interesting travel blog posts again! Like us on Facebook and Follow us on Twitter and Instagram!
Enjoyed Reading our Coron Hotel Review? Sharing is FUN!
Disclaimer: This is not a sponsored post. All reviews are based on my own views and opinion.