Situated in the highlands of Benguet with an average temperature ranging from 15 to 23 degrees Celsius even during the warmest season of the year, Baguio City is one of the most visited destinations in the Philippines during summer and has been tagged as the "Summer Capital of the Philippines". The cool weather, pine-scented atmosphere, awe-inspiring scenery, and tranquil ambiance are few of the reasons why it is a perfect getaway to escape the summer heat, a haven to embark a soul-searching journey, a breakout to mend a broken heart, and a venue to feel invigorated and relax.
Awesome Things to Experience When in Baguio
To get you going, here is a travel guide to Baguio to have yourself ready for your adventure in the city. We have listed the top attractions to see in Baguio City as well as the fun things to do in Baguio: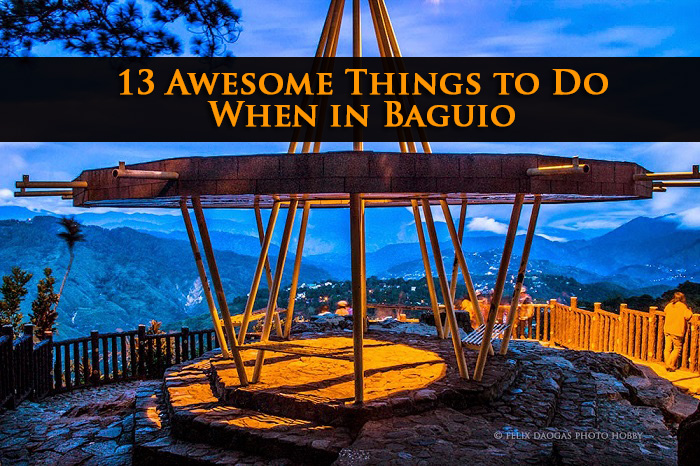 1. Take a Sacred Moment with God at Baguio Cathedral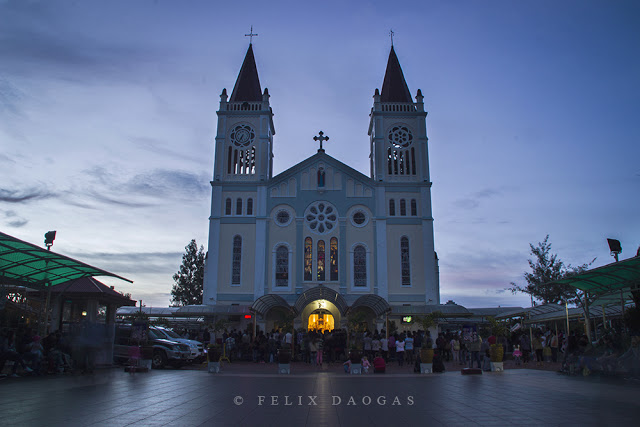 First thing in the list is a visit to Baguio Cathedral, the biggest cathedral in the city and a church dedicated to Our Lady of Atonement. Have a moment to thank God for a safe trip and ask for guidance for all activities you intend to do during your stay in the city. Before leaving, capture your visit with a picture that has the Cathedral as a backdrop. It is considered as the most picturesque cathedral in Baguio.
2. Have a Picnic at Burnham Park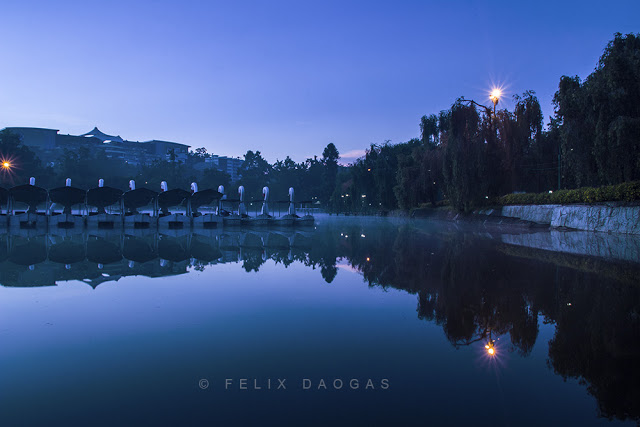 Surrounded by a man-made lagoon and found just in the center of the city, Burnham Park is a venue for travelers who want to go on a picnic, fan of chitchatting and food tripping. With various food kiosk around the park, all you need to do is roll out your mat and enjoy bonding with your friends or family. Found in the premises of the park are the Rose Garden and Orchidarium where you can discover various plants, trees, and flowers. If you bring your kids with you, have them enjoy the Children's Playground and the Skating Rink. The lake surrounding the area known as Burnham Lake allows you to experience boating.
3. Get Awe-Inspired at Mines View Park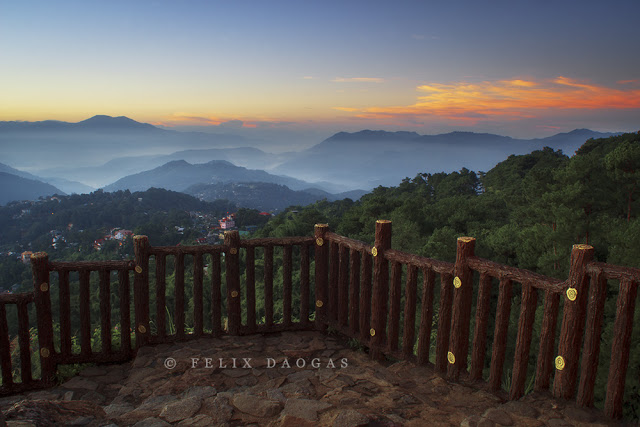 With its high elevation, Mines View Park offers a spectacular panoramic view of the rich mountainous province of Benguet. The breathtaking sight will surely give you a moment of relief from any tensions and worries. Found also in the area are handmade products of the natives such as wood carvings, baskets, brooms, among others.
4. Take a Selfie at The Mansion
With its fascinating appeal and picturesque charm, The Mansion is a perfect spot as your backdrop to your next selfie. This is the place where Philippine Presidents reside during their stay in the city. Enjoy sightseeing from its elegantly constructed gate to its highly upkeep garden and lawn and take a visit at The Mansion's mini museum that houses memorabilia from various presidents and works of art.
5. Strawberry Picking at Strawberry Farm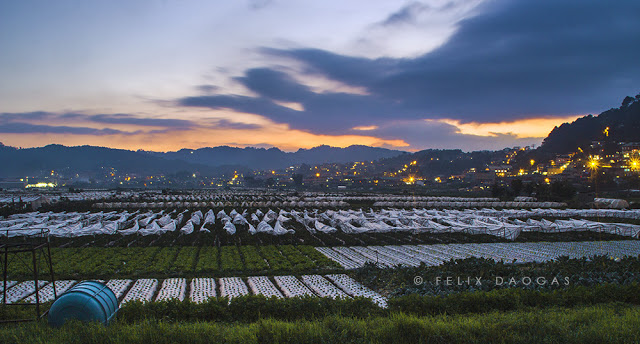 With a vast area of land and a cool climate, Strawberry Farm in La Trinidad is a perfect place to grow strawberries. Take a stop at the farm and enjoy an experience of picking fresh strawberries using your bare hands or even have a taste of freshly picked strawberries.
6. Enjoy a Leisure Time at Camp John Hay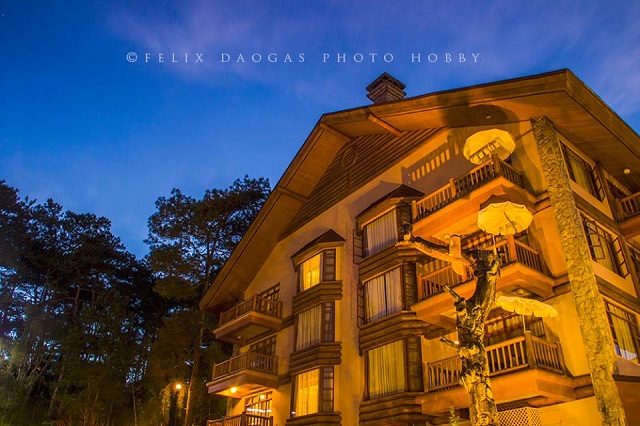 Camp John Hay is a recreational complex used to be a rest facility of the US military. It has "Honeymoon Cottage" being lent out for newlyweds who want to choose Baguio as their honeymoon destination. It also has a wide golf course that is being denoted as one of the best golf course in the Philippines.
7. Take Revel at Session Road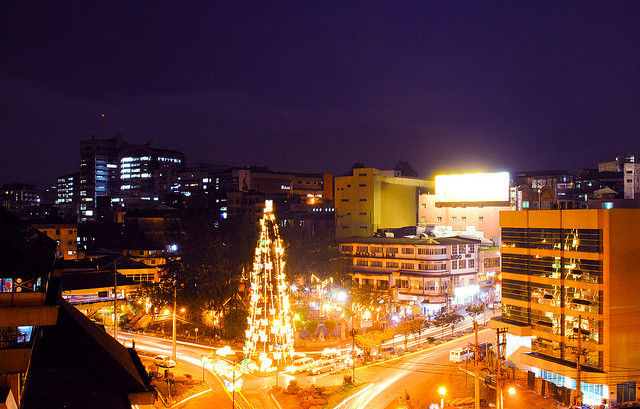 Relish yourself with a stroll at the city's main thoroughfare, the Session Road. Being the center of Baguio's commerce, you can find hotels, malls and commercial infrastructures lining up the road. Session Road also gives you an experience of the city's nightlife and a taste of Baguio through various restaurants scattered in the area. One of the famous and oldest food stopovers is Star Café's. Pancit Canton and Benguet Coffee are its best sellers.
8. Have a Photo with the Famous Lion's Head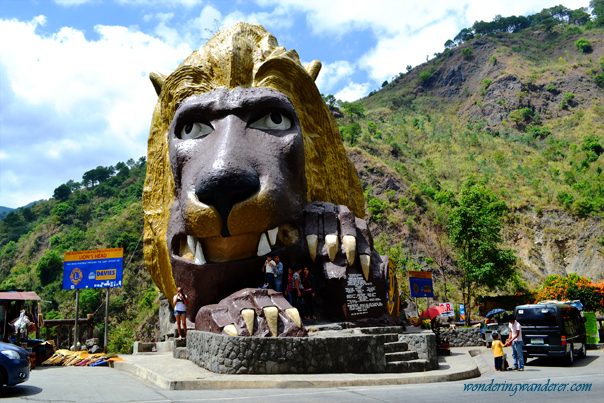 Upon traversing Kennon Road, make a stop at a huge lion's head that is considered as the famous landmark of Baguio City. Have yourself photographed in this 40-foot high landmark. There are also souvenir shops found at the foot of the structure.
9. Get to Know Ifugao's Culture in Wood Carver's Village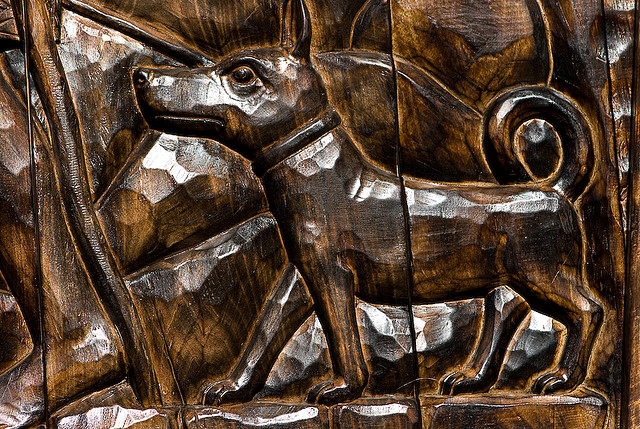 With skills pass generations to generations, you will be in awestruck with the wood carving works of the Ifugao's at the Wood Carver's Village, one of the artistic tourist spots in Baguio. Learn the culture of the Ifugao by watching Ifugao carvers made wood carvings from scratch or try interacting with them.
10. Take a Walk at Wright Park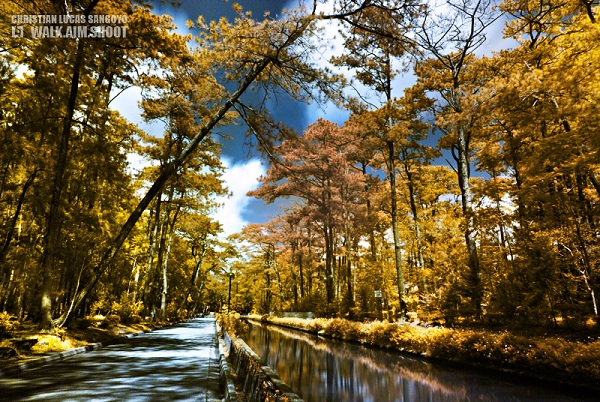 If you are fond of walking, have your way to Wright Park and experience a walk in one of the scenic park in Baguio. Its main attraction is a rectangular pool surrounded by tall pines known as the "Pool of Pines". Take a tranquil moment of walk while enjoying the pine scented surrounding.
11. Learn Igorot's Culture at Baguio Botanical Garden
Known also as the Igorot Village, Baguio Botanical Garden attractions include Igorot's native huts where you can learn how the Igorot tribes live. Enjoy a leisurely walk in its pathways and explore various plants and flowers, some of which can only grow at a very cool temperature, and with its peaceful ambiance, you can take a moment to ponder some thoughts.
12. Have a Serene Moment at Bell Church
Bell Church is a spectacular Taoist temple situated between Baguio City and La Trinidad. It has an elaborately designed arch and temple and a beautifully maintained garden. The serenity of the temple will surely calm and sooth your soul and enables you to have a moment of meditation.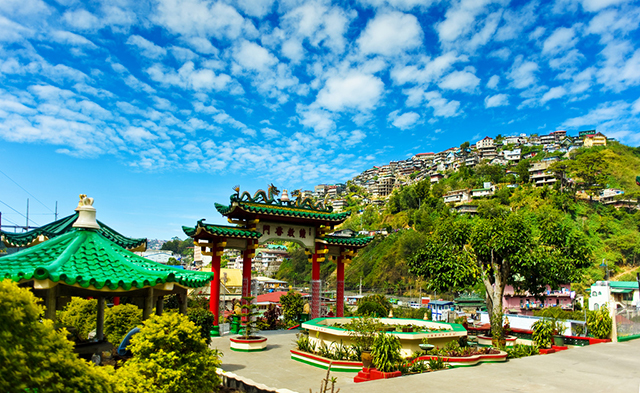 13. BenCab Museum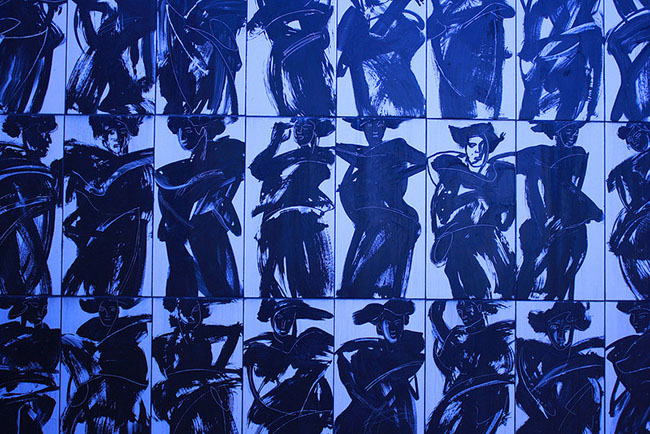 BenCab Museum is one of artistic tourist spots in Baguio. A visit to the museum enables you to appreciate the rich artistic culture of Baguio. Its main attraction is the work of art of National Artist Ben Cabrera, from painting to wood carvings. It also features the Philippine Bamboo Art and the rich art culture of Cordillera. Found in the basement of the Museum is Café Sabel where you can rest in a bit and have yourself a cup of coffee.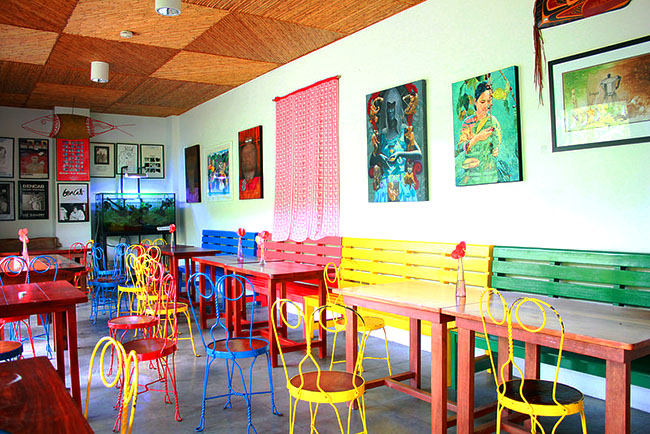 Goodies for your Loved Ones? Here are Top 3 Places to Buy Souvenirs and Pasalubong.
1. Good Shepherd Convent
Do not leave Baguio without bringing with you some of the best things it could offer that you could not find anywhere. Pick up some Strawberry Jam, Peanut Brittle, and Ube Jam at the Good Shepherd Convent. It is the best place to buy pasalubongs. They sell the best Ube Jam in town.
2. Baguio City Public Market
Baguio City Public Market has a great assortment of pasalubongs and souvenirs. There are fresh food products like fruits, vegetables, and Benguet coffee beans, processed goods like Baguio's sausages, strawberry jam, lengua de gato and sundot kulangot, native handicrafts like baskets, bags, and brooms and clothes perfect for cold weather.
3. Souvenirs at Mines View Park
After your visit at the Mines View Park observatory deck, bring with you some souvenirs from the local. They sold beautifully handcrafted local products like wood carvings, basket, and fan. There are also plants and flowers sold in the area.

Thanks to Felix Daogas for allowing me to post his awesome photos of Baguio Attractions. Check out Felix Doagas Photography Fan Page to see more of his excellent works.

What's your favorite tourist attraction in Baguio? Let us know in the comments section below! Looking for more Road Trip Adventures? Check out our travel guide to the Top Road Trip Destinations in Luzon!

Never miss our interesting travel blog posts again! Like us on Facebook and Follow us on Twitter!
Happy Journey! Enjoyed Reading this Article? Sharing is FUN!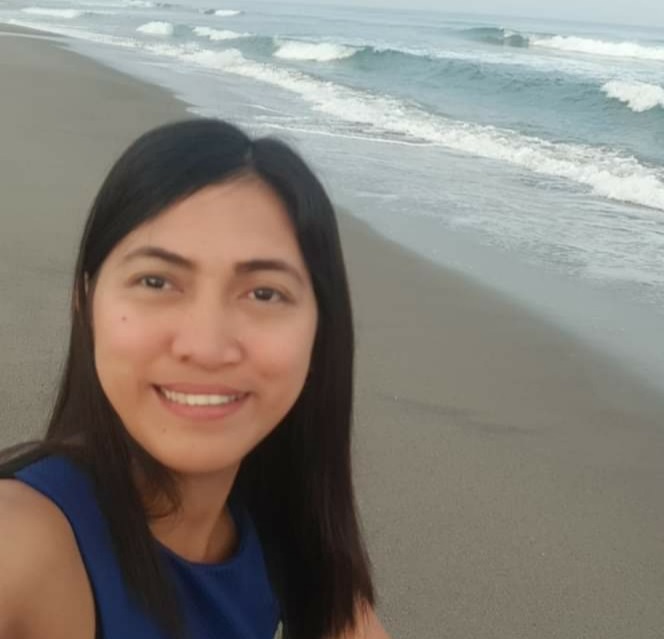 Cess is the blogger behind JourneyInsider.com. Currently, she works as a full-time SEO Manager. She enjoys being at the beach with the white sand, blue sky, and ocean breeze or having an island-hopping adventure when she's not working hard!