Singapore is a buzz-ling city in the Southeast Asia which has an admirable mix of modern and traditional living, impressive natural and urban attractions and captivating combination of Asian and European culture.
Being one of the highly developed economies in the world, hotels, malls and commercial infrastructures are a common sight on the countries' thoroughfare. But more to that, Singapore host to one of the most excellent public transportation systems in the world, clean and safe mega-metropolis, high-end attractions and historical landmarks. MasterCard's Global Destination Cities Index cited Singapore as the Number 4 Global Destination Cities in 2014 and picked as the world's top travel destination for 2015 by Lonely Planet.
If you are planning to discover the city as your next travel destination, check this travel guide to Singapore. We got you covered with travel tips on the top tourist destination to check and top things you should try while in the city.
1. Have Fun in the Sun at Sentosa Island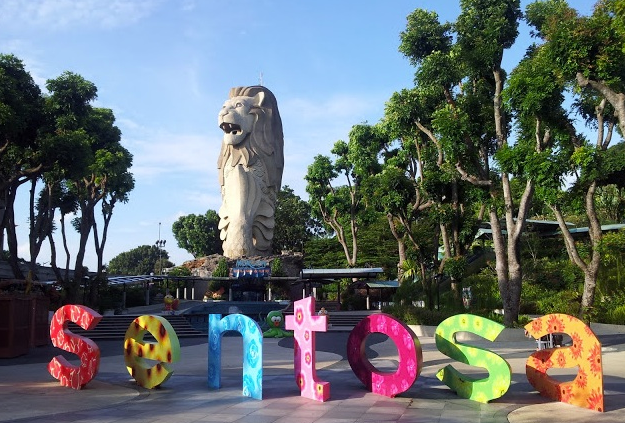 Sentosa Island is a famous island resort in Singapore that is perfect for those who want to experience beach in the city. It has a long-stretched of beach line, Siloso Beach, where you can go for beach adventures like kayaking and skim-boarding. The island also has limitless exciting adventures to explore like the Resorts World Sentosa which highlights the glamorous life of the city. It features theme parks such as Marine Life Park and Dolphin Island, casinos and hotels. Other attractions in the island include Fort Siloso, the only maintained fort in Singapore, Underwater World, an aquarium where you can get a chance to swim with the dolphins.
2. Be Entertained at Universal Studios Singapore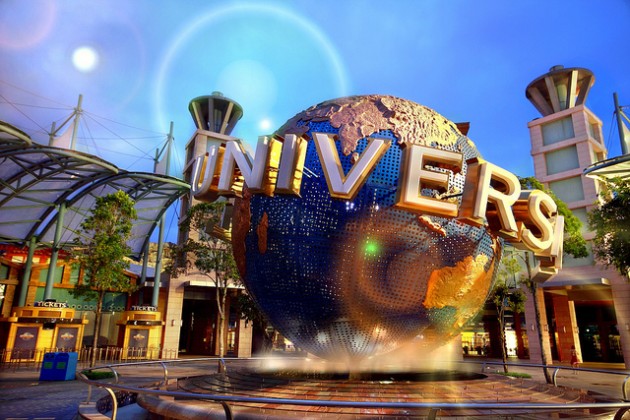 Situated at Sentosa Island inside the parameters of Resorts World Sentosa, Universal Studios Singapore is a theme park which features a great chunk of entertainment for all ages. It has seven-themed zones based on the popular movie or television shows, each consists of fascinating attractions such as the world-renowned tallest pair of roller coaster adapted from Battlestar Galactica and a castle based on the animation Shrek and Monster Rock. Other sceneries include Entrance Archway, the famous Universal Globe, Hollywood Boulevard and a whole lot of shopping areas and restaurants.
3. Go on Top of the World with Singapore Flyer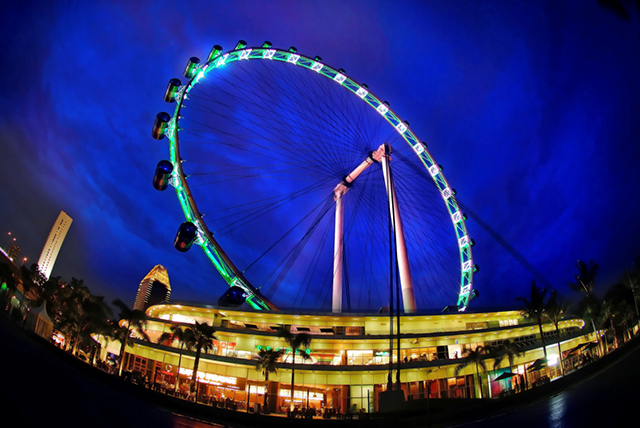 Singapore Flyer is the biggest ferris wheel in the world rising up from the ground at 541 feet which offers a breathtaking panoramic view of the Singapore skyline that stretches to nearby countries, Indonesia and Malaysia. Its terminal has various restaurants and shops. Services from these shops can be availed while enjoying a ride at the giant observatory wheel. A brand new attraction is the Journey of Dreams which gives visitors an appreciation of the story of Singapore and the Singapore Flyer through multimedia shows.
4. Take a Stroll at Singapore Botanic Gardens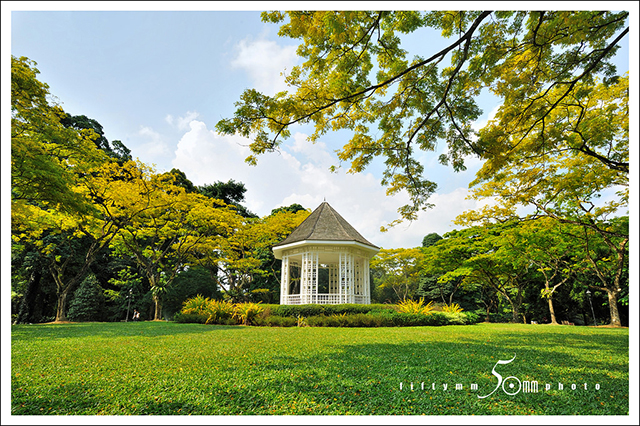 Singapore Botanic Gardens is a haven of history, culture, and identity for Singaporeans and visitors. It has stood as a witness to the social and economic development that Singapore has undergone throughout the years and offers a balance between the urban and natural life of the city. It gives Singapore its very first UNESCO World Heritage nomination for a botanical garden. Enjoy a stroll in the garden which houses over 60,000 species of plants and animals and explore the National Orchid Garden; orchid is the National Flower of Singapore. The garden also features bonsai garden, eco-garden, and eco-lake, among others.
5. Experience Glamour at Marina Bay Sands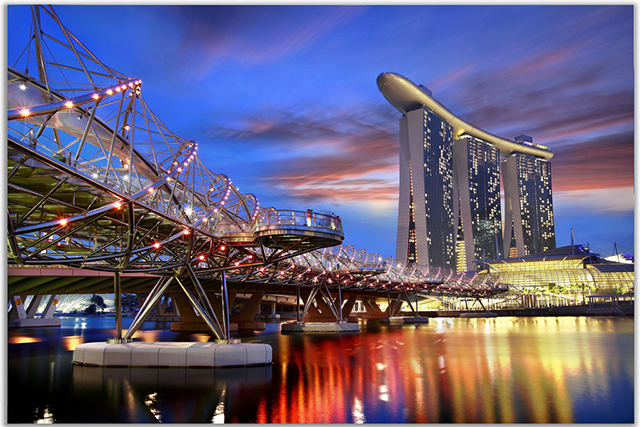 Marina Bay Sands is a luxury resort at Marina Bay which features world's top brand store, high-end hotel rooms and shopping malls, convention centers, and entertainment centers. It is dubbed as the World's most expensive resort property. The top of the 55-storey building of the resort, known as the Skypark, highlights the largest outdoor pool in the world at 150 meters long. Apart from that, SkyPark also offers a spectacular 360-degree view of Singapore's cosmopolitan. Recently, it becomes a venue for the hit television show Asia's Got Talent.
6. Get Culture-Acquainted at Singapore's China Town
Chinatown is a Chinese neighborhood community that is a perfect place for shopping for souvenirs, trying out authentic Chinese and local cuisine, sightseeing, and learning Singapore's history. Its main attractions are its picturesque temples like Sri Mariamman Temple and Thian Hock Keng Temple, the oldest temple in Singapore. It also houses museum where one can learn about the rich Singaporean heritage and religion.
7. Explore the Long Orchard Road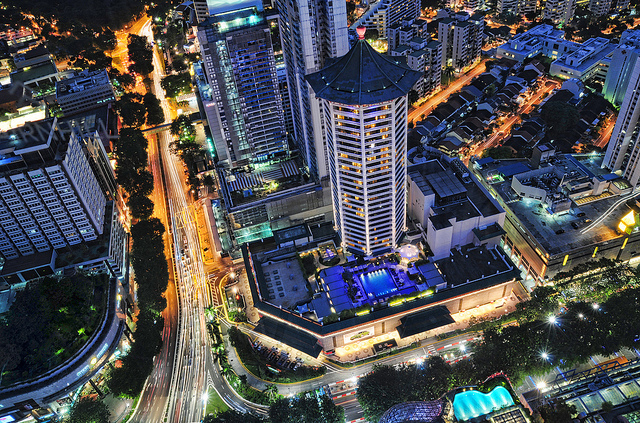 Orchard Road is the country's famous roadway that highlighted Singapore's progressive economy with infrastructures lining up the road. Set yourself in style through a shopping spree at its high-end shopping malls that listed world class labels. It has over 20 shopping malls and department stores combined like the first ever Singapore mall, Orchard Central. It is also the tallest shopping complex where you can try the world's tallest indoor climbing wall, Via Ferrata. While strolling the long street of Orchard, get a taste of the world at various restaurants serving international cuisines found at every area, or be fascinated with Istana's appeal, the official residence of the President of Singapore.
8. Take a Selfie at Merlion Park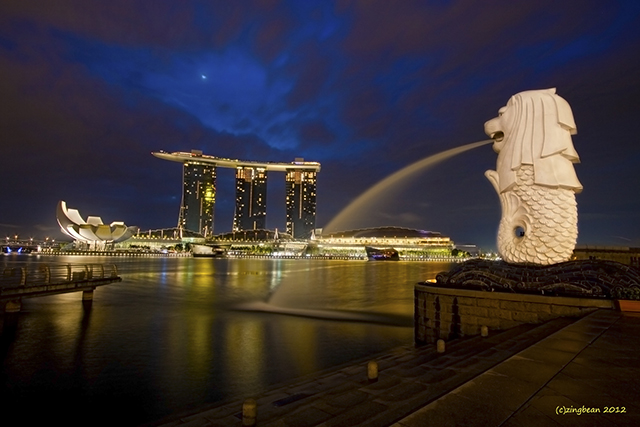 Merlion Park is one of the scenic tourist spots in Singapore that features the landmark of the prominent country, the Merlion Statue. Merlion means, half fish and half lion. The statue was erected to welcome visitors to the Lion City. Enjoy a stroll in the scenic park overlooking the fascinating and scenic Marina Bay and take a selfie in the country's famous tourist symbol and spectacular Singapore skyline.
9. Have a Glimpse of India at Little India
Little India is a community in Singapore that is a residing place of Tamil ethnic group immigrants. The community has a very rich history and culture that could be traced back for more than two centuries. It features fascinating architecture of Hindu temples and mosques like Abdul Gafoor Mosque which presents a perfect appeal of Arabian and Renaissance architecture and Sri Srinivasa Perumal Temple that showcases a high tower and other place of worship activity like Leong San See Temple that was constructed in honor of the Chinese Bodhisattva of Mercy, Guanyin. Other attractions at Little India include Tekka Mall, the Little India Arcade and Serangoon Plaza.
10. Get Awe-Inspired at Gardens by the Bay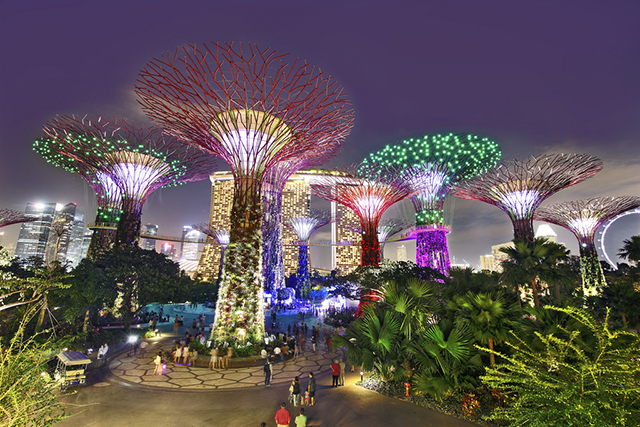 Gardens by the Bay is a wide park that contains a great expanse of greenery overlooking Marina Bay. It's a garden divided into three areas – Bay Central, Bay East, and Bay South. Gardens by the Bay feature innovative structures that serve multiple functions mainly on energy and environment preservation. Found at the park are two conservatories – the Flower Dome, world's largest columnless glasshouse and Cloud Forest, offers a tropical mountain atmosphere. Supertree Grove is another iconic feature of the park that houses exotic varieties of plant and OCBC Skyway that offers a 360-degree view of the garden.
11. Embark a Heritage Journey at Clarke Quay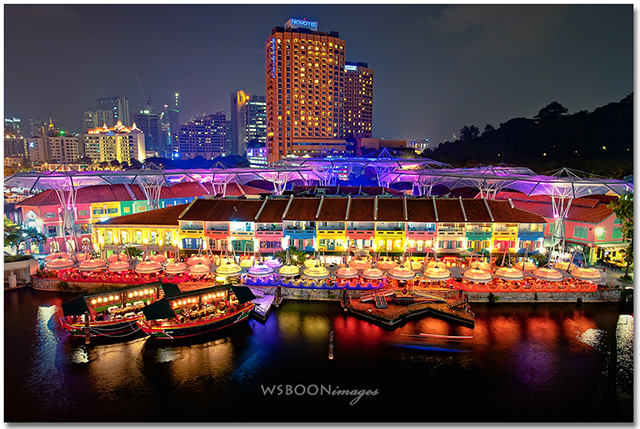 Clarke Quay is Singapore's harbor point to the scenic Marina Bay. It has become a booming center of Singapore's commerce during the 19th century. Nowadays, it highlighted preserve infrastructures lining up the quay that caters visitors who want to experience dining at a floating restaurant or those who want to discover the Singapore's nightlife through various nightclubs in the area. It serves also as a gateway of those who want to embark a heritage tour at the Marina Bay.
12. Shop 'Til You Drop at Bugis Street
Bugis Street is a popular roadway in Singapore that is comprised of outdoor market lining up its long stretch. Being tagged as the largest street-shopping location in Singapore, make sure to find enormous time to go on a shopping spree in this location. It also gives you an experience of the metropolitan's nightlife and a taste of Singapore through various restaurants found in the area.
13. Learn Buddhism at Buddha Tooth Relic Temple and Museum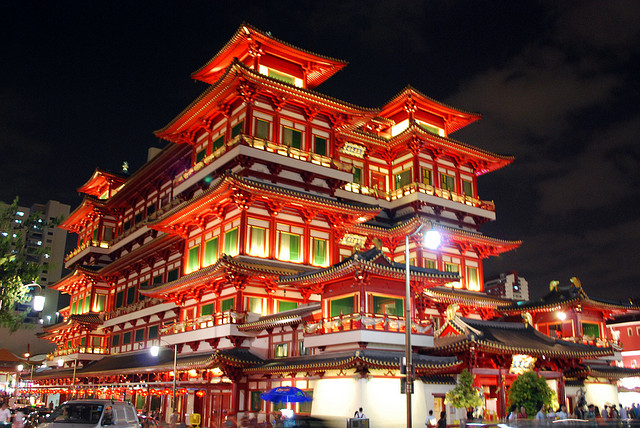 Buddha Tooth Relic Temple and Museum is a complex that gives appreciation on the rich history, customs and traditions of the Buddhist community. The Buddha Tooth Relic Temple houses tooth relics from the historical Buddha. It is one of the most visited tourist spots in the peripheral of Singapore's Chinatown due to its photographic structure that is patterned after the Tang Dynasty. The museum is an artistic spot in Singapore that features the art of the Buddhist neighborhood.
14. Experience the Marine Wildlife at SEA Aquarium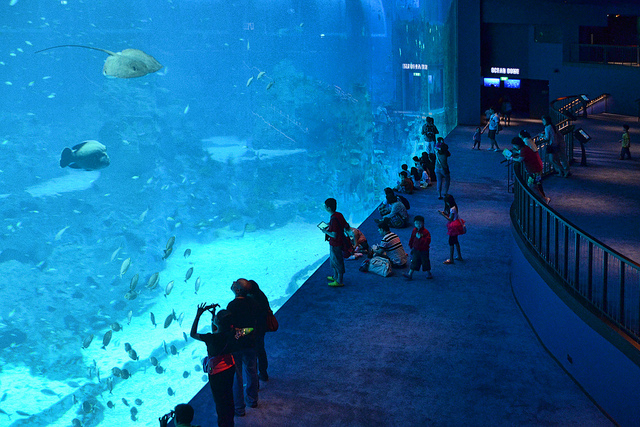 SEA Aquarium is one of the biggest aquariums in the world that give visitors an appeal of the ocean deep. It features more than 800 species of the marine wildlife. The aquarium boasts the largest collection of manta rays in the world and exotic marine species like guitarfish and chambered nautilus.
Book a flight now to this fascinating mega-metropolis. Check out amazing and affordable deals at local airlines, Cebu Pacific, Air Asia, and Tiger Asia. They offer great discounts in flying to Singapore almost all-year round.
So now, what do you look forward to seeing and doing in Singapore? Share to us what excites you about in traveling to this country.
Never miss our interesting travel blog posts again! Like us on Facebook and Follow us on Twitter!
Happy Journey! Enjoyed Reading this Article? Sharing is FUN!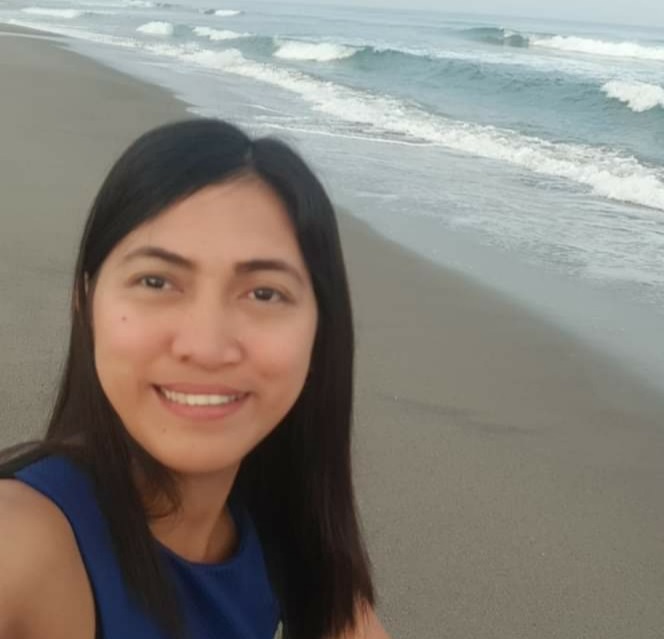 Cess is the blogger behind JourneyInsider.com. Currently, she works as a full-time SEO Manager. She enjoys being at the beach with the white sand, blue sky, and ocean breeze or having an island-hopping adventure when she's not working hard!