Guimaras Island is a wonderful province at the western portion of the Visayas region. It is situated close to Iloilo and Bacolod provinces and is home to what is considered as the world's sweetest mangoes, making it known as the "Mango Capital of the Philippines". But more than its mangoes, Guimaras Island also boasts a rich marine life, agricultural diversity, pristine beaches and pilgrimage sites perfect for solo travelers. It instantly gained a special place in my heart.
This travel guide to Guimaras aims to help you plan out a solo adventure on the top attractions to visit in the island. You may opt to explore the place for a day on a land tour or on a two-day tour to include island hopping.
How to Get to Guimaras from Iloilo Airport
Since there's no direct flight to Guimaras, the best way to go there is to take a direct flight to Iloilo if you're coming from Manila.
For Solo Travelers:
From Iloilo Airport, go to the terminal located just in front of the airport and take a PUV Express bound to SM Iloilo (Php 50.00 as of November 2016). Travel time is around 25 – 35 minutes. From SM Iloilo, go to its terminal (near SM Iloilo Traveler's Lounge), ride a jeep and tell the driver that you're going to Ortiz Wharf. The driver will drop you off at Dalan Rizal St. near the University of Iloilo. From there, you can walk to the Ortiz Wharf ticket booth (10-15mins) or ride a pedicab and pay Php 20.00 pesos. Then take a 15-minute pump boat ride going to Jordan Wharf, Guimaras which is the main port of entry in Guimaras. A pump boat ride costs Php 15.00.
For Group Travelers:
From SM Iloilo, you can take a taxi going directly to Ortiz Wharf. The fare would be around Php 100 – 150. Travel time is about 30 – 40 minutes depending on traffic conditions.
Travel Tip: Although there are a lot of tricycle drivers waiting for passengers at the Jordan Port, I would still recommend that you should contract a tour guide before going to Guimaras especially if you're traveling solo. That's what I did. A week before my tour, I read several travel blogs like The Travelin' Boots to search for a tour guide in Guimaras and that's where I found Kuya Cherald Parojenog. Most travel bloggers including my officemate recommended him for having a reasonable tour package (Php 1200 – 1500) and for being so kind and accommodating. All good reviews about him are true. Now I know why he's the most popular tour guide in Guimaras.
If you're planning to have a day tour in Guimaras, you may contact him at 0908-474-8122 or 0917-964 79-34 or through his FB Profile
Read also: DIY Travel Guide to Iloilo, Guimaras, and Bacolod for 4D3N
12 Things to Do in Guimaras
1. Took a Spiritual Journey at Balaan Bukid Shrine



'Balaan Bukid', translated in the English language as "Sacred Mountain", is a pilgrimage site for Catholics who want to reflect the passion and death of Christ. Trekking the site took me about 30 minutes. The trail to the top is quite steep and rocky. I was too cautious during our trekking since the other side of the trail is already a cliff. We passed by the 14 Stations of the Cross which show the significant events in the life of Christ. At the top, the chapel of Ave Maria Purisima stands where most hikers took a quiet time to pause, reflect and pray.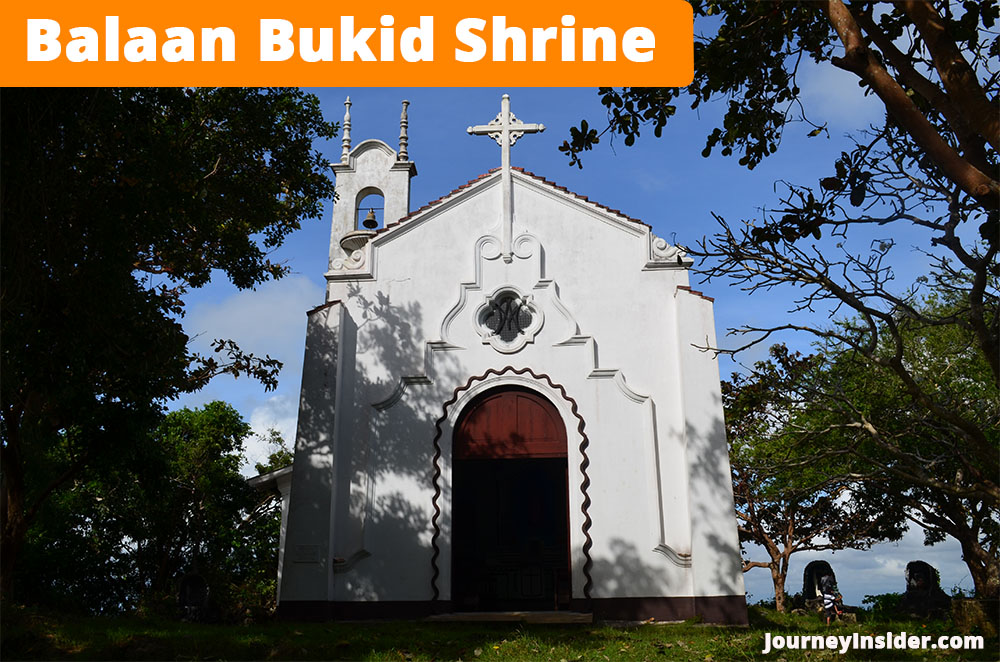 Ave Maria Chapel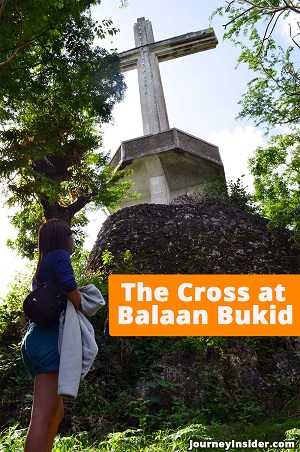 The Cross at Balaan Bukid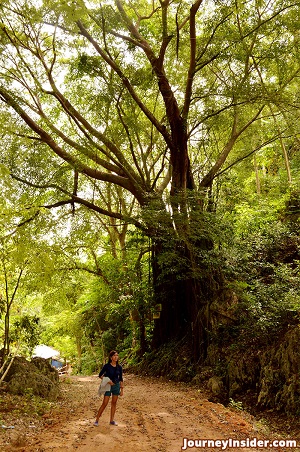 On our way to Balaan Shrine
2. See Dr. Jose Rizal's Statue at The Smallest Plaza
The Smallest Plaza is not just called by its name for no reason. It is actually the smallest plaza in the whole Philippines. It took quite hard for me to recognize it as a plaza due to its size. It is indeed very small for a plaza that only a small community can occupy the area for any sort of programs in a given time. And just like any plaza in the country, the statue of Dr. Jose Rizal's stands proud and inspires in the middle.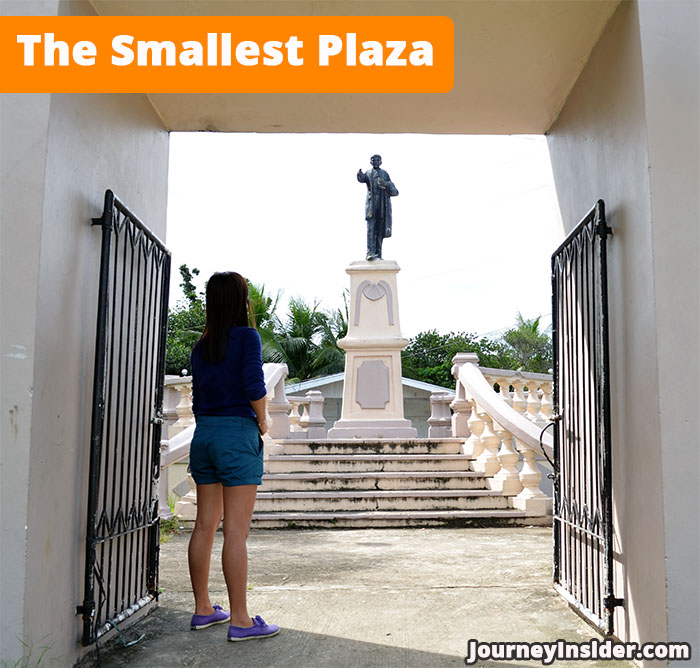 Smallest Plaza in Jordan, Guimaras
3. Learn about the Island at Guimaras Provincial Capitol



More than indulging my eyes and my heart of the beauty that Guimaras can provide, I also wanted to make learning about this wonderful province. And so, a visit to the Guimaras Provincial Capitol is a must on my list. From there, I learned about the history of the Guimaras province, from being a sub-province of Iloilo up to its conversion to a full-fledged province.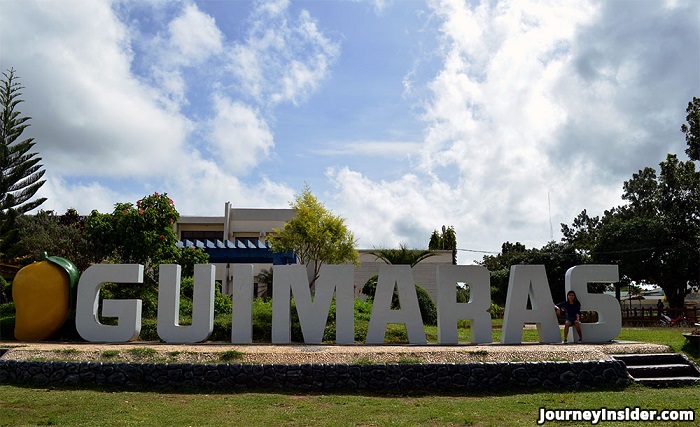 Guimaras Sign at the Provincial Capitol

4. Marvel the Windmills of San Lorenzo



The Windmill at San Lorenzo Farm is a major source of electricity in the province of Guimaras. Nowadays, it has become a major source of tourism as well. Seeing it will take you up north in the Bangui Windmills of Ilocos Region but still, reminds you of that Guimaras' countryside feels. A photoshoot in the area is a good idea. The place can pass as a postcard.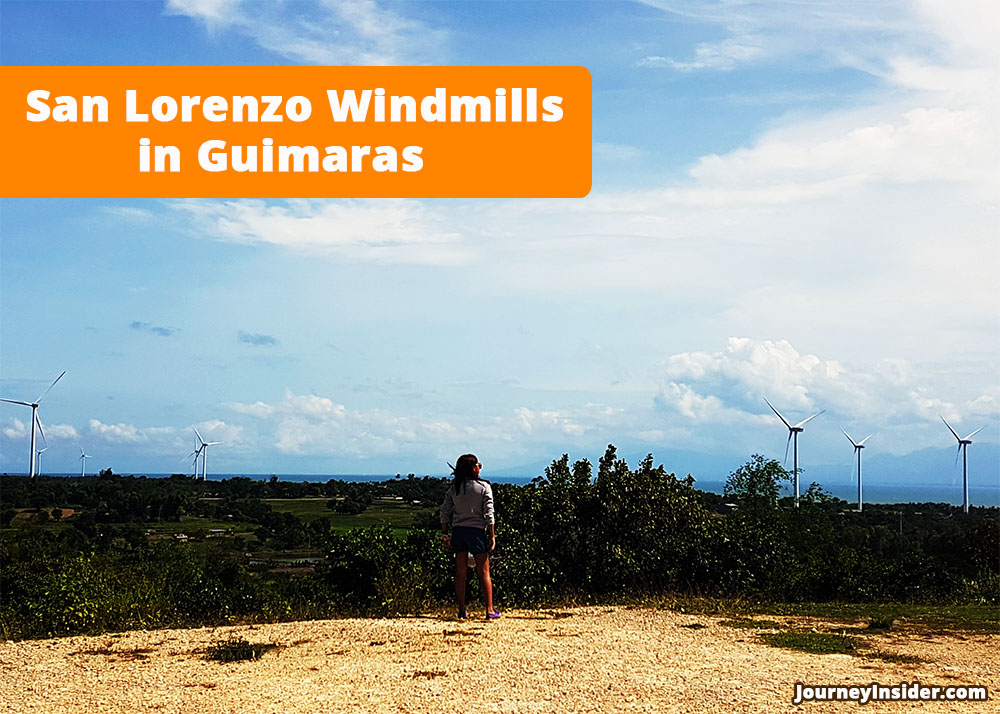 Windmills in San Lorenzo, Guimaras
5. Eat Mango Pizza at Pitstop Restaurant



Your Guimaras adventure won't be complete if you don't visit the Pitstop Restaurant and try one of their famous and unique dishes, the Mango Pizza. It uses Mango Sauce in replace of the red sauce and has mangoes, cashew, and cheese.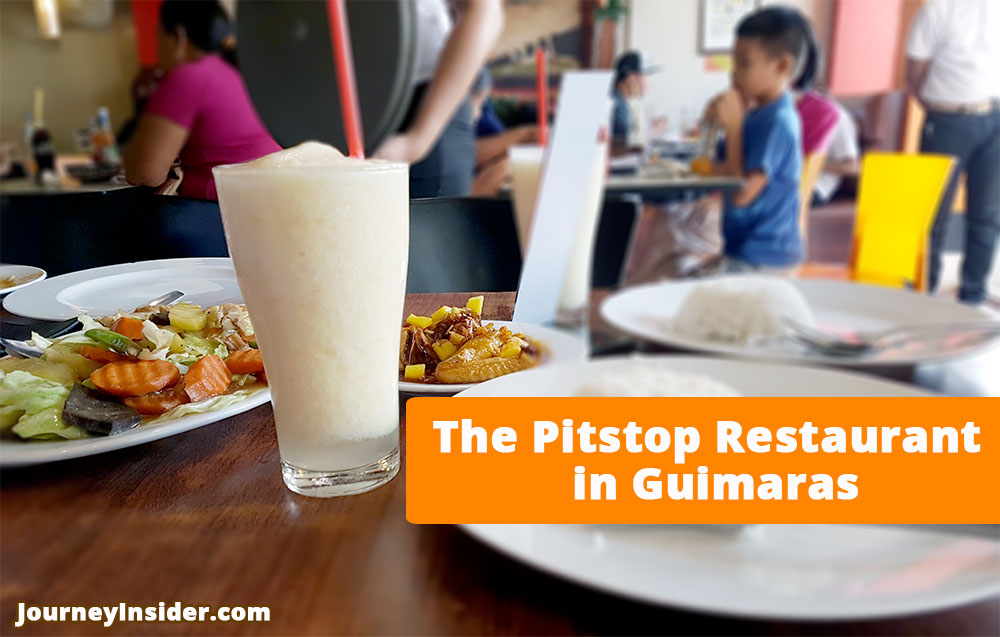 The Pitstop Restaurant in Buenavista, Guimaras
6. Visit the Oro Verde Mango Plantation



Oro Verde Mango Plantation is the largest productive mango farm in the Philippines. It has a vast plantation of Mango Tree and its facilities enable further studies of this delightful fruit. A visit to the farm made me witness how Mangoes are being grown and how hard it is to produce one.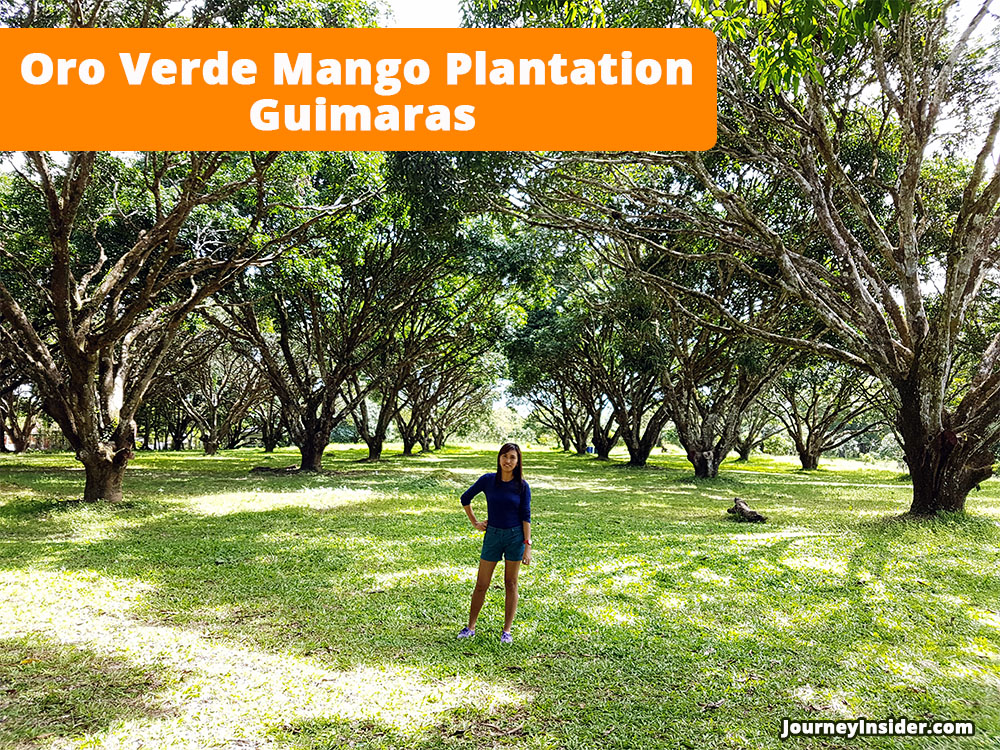 Oro Verde Mango Plantation in Buenavista, Guimaras
7. Offer a Prayer at Trappist Monastery



When I went to Trappist Monastery, the silence and tranquility of this sacred space welcomed me. It is run by monks of Cistercian Order of the Strict Observance. You can find some of them roaming inside the Monastery and in deep thoughts. There, you can offer a prayer of thanksgiving for a safe travel or indulge yourself in a deep thought since the place offers a very calming and soul soothing experience.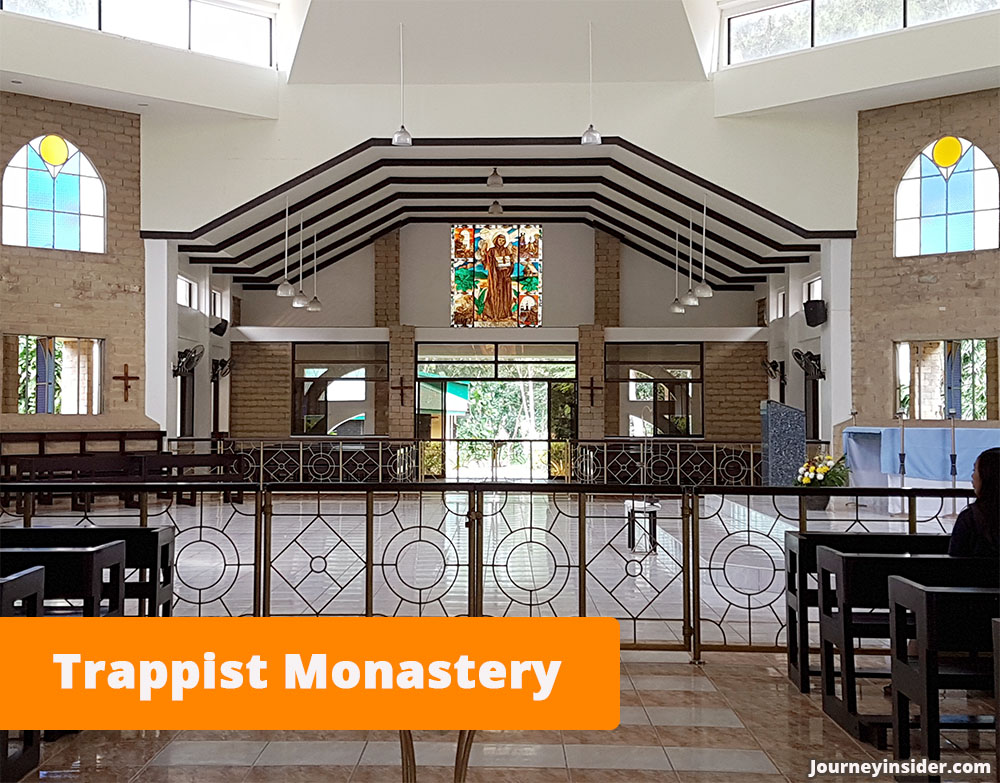 Our Lady of the Philippines Trappist Monastery in Jordan, Guimaras
8. Buy Souvenirs and famous delicacies at Trappist Monastery Gift Shop
A souvenir shop administered by monks and nuns is also located inside the Trappist Monastery. Most of the tourists buy their souvenir items in this shop. Unlike any souvenir shop I have come to visit in the past, this one stands out for being quiet and serene. Only a few customers are roaming around the area. It offers assorted Guimaras delicacies like dried mangoes and mango bar and as well as religious items.
9. Stop over at Lawi Bay and Take a Selfie
On a road trip while passing through the highway of Ravina, don't hesitate to make a stop and marvel for a while the breathtaking view of the Lawi Bay. It is so awe-inspiring that a selfie is a good idea.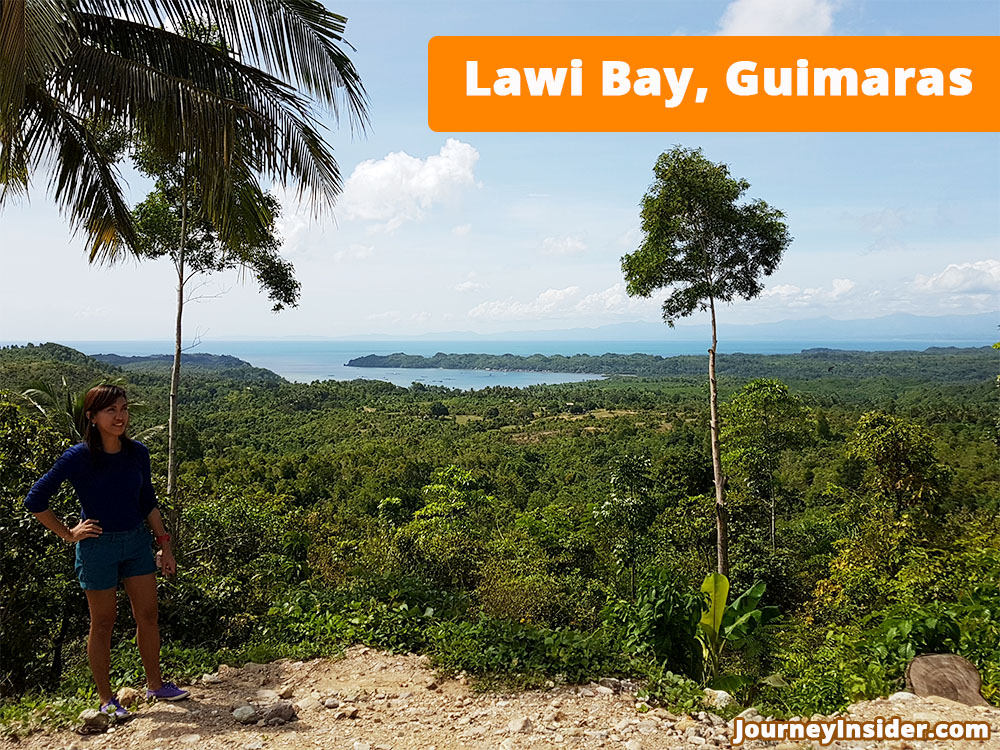 Breathtaking View of
Lawi
Bay in Jordan, Guimaras
10. Climb the Old Lighthouse in Guisi



Climbing the tower provided somewhat a challenge for me since the metal ladder is already rusty, reminding us that this tower has been there for decades of existence. In fact, it was built around the 18th century time and is the second oldest lighthouse in the whole Philippines. Reaching the top, however, was worth the risk. You will be greeted by the panoramic view of the Guisi Beach which is very impressive and breathtaking.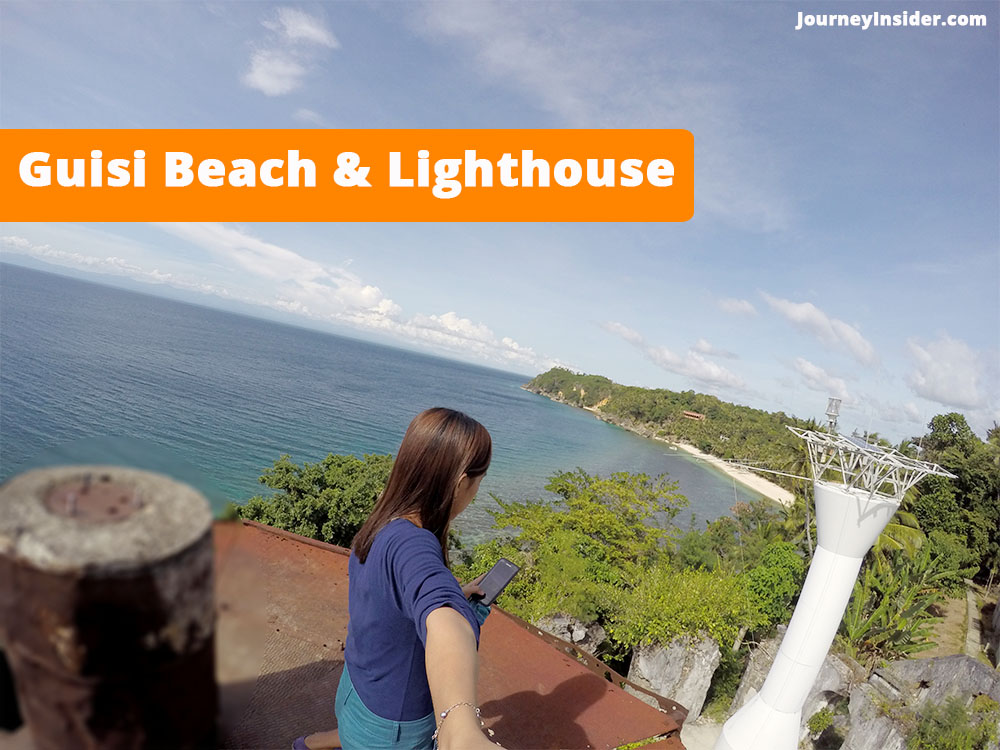 View at the Top of Guisi Lighthouse in Nueva Valencia, Guimaras

Guisi Lighthouse Ruins
11. Enjoy a Pristine Nature Moment at Guisi Beach
After climbing the Guisi Lighthouse, enjoy a beach bumming experience at the near beach. It only took a couple of walk from the lighthouse to reach the beach area. There is an entrance fee of twenty pesos since it is a private beach. The beach is perfect for some serene moments with nature as it is very secluded and the island life is preserved. It has powdery white sand and crystal-clear water.
12. Catch the Beautiful Sunset at Alubihod Beach, Nueva Valencia
Alubihod beach is another popular beach destination in Guimaras due to its fine white sand. It is also a jump-off point for island hopping. It was a good thing I was able to spend the afternoon in the area. I was able to catch the mesmerizing sunset in the beautiful Guimaras apart from marveling the crystal-clear water of the island.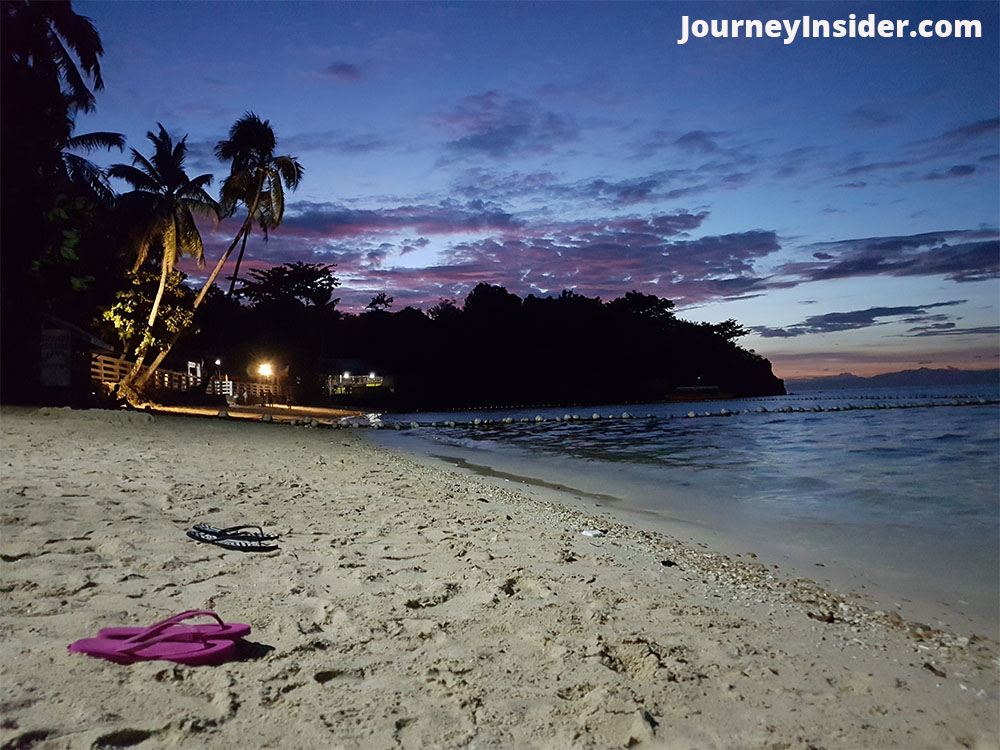 Catch the Sunset at Alubihod Beach, Guimaras
Beach Bumming in Alubihod Beach





Island Hopping in Guimaras
Island hopping is for those who want to go on a two-day travel adventure in the province. I wasn't able to include this on my itinerary since I only stayed in Guimaras for just one day and needed to go back to Iloilo.
Where to Stay in Guimaras?
Raymen Beach Resort
Located at Alubihod Beach in Nueva Valencia, Raymen Beach Resort is a beachfront hotel that offers affordable accommodation. The resort has a restaurant which serves affordable and delicious food. They even arrange tours for those who want to go on an island hopping.

This is the View at Raymen Beach Resort. Book Now Through Agoda
Have you been to Guimaras? Do you have anything to suggest in this travel guide? Let us know in the comments below!
Never miss our interesting travel blog posts again! Like us on Facebook and Follow us on Twitter!
Enjoyed Reading this Article? Sharing is FUN!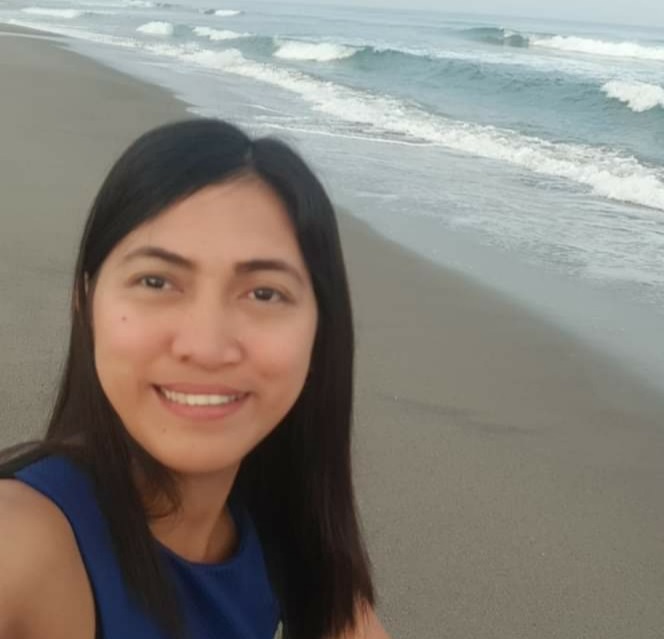 Cess is the blogger behind JourneyInsider.com. Currently, she works as a full-time SEO Manager. She enjoys being at the beach with the white sand, blue sky, and ocean breeze or having an island-hopping adventure when she's not working hard!