Hi, travel friends! How was your 2017 so far? I recently had a trip to Cebu and did it with a few friends. It was my second time on the island and since I have 5 days on my hands, I did a side trip to Dumaguete.
Here is the run down of my 5-day trip:
FIRST DAY- Cebu City Tour
I roamed around the city with my tour guide friend, Rey Mark, using habal-habal (motorcycle). Habal-habal is a popular mode of transportation in Cebu as well in other provinces in Visayas and Mindanao. Since it was my second time touring Cebu City with him, we went to places we haven't been (West 35, Zubuchon, Fort San Pedro and Ancestral House) except for Sirao Garden, Tops Lookout and Temple of Leah. We just never got tired of visiting those places all over again. In our previous visit, we went to the Taoist Temple, Lantaw Restaurant, Magellan's Cross and Basilica del Santo Nino. I stayed at Maxwell House Cebu on my first day.
West 35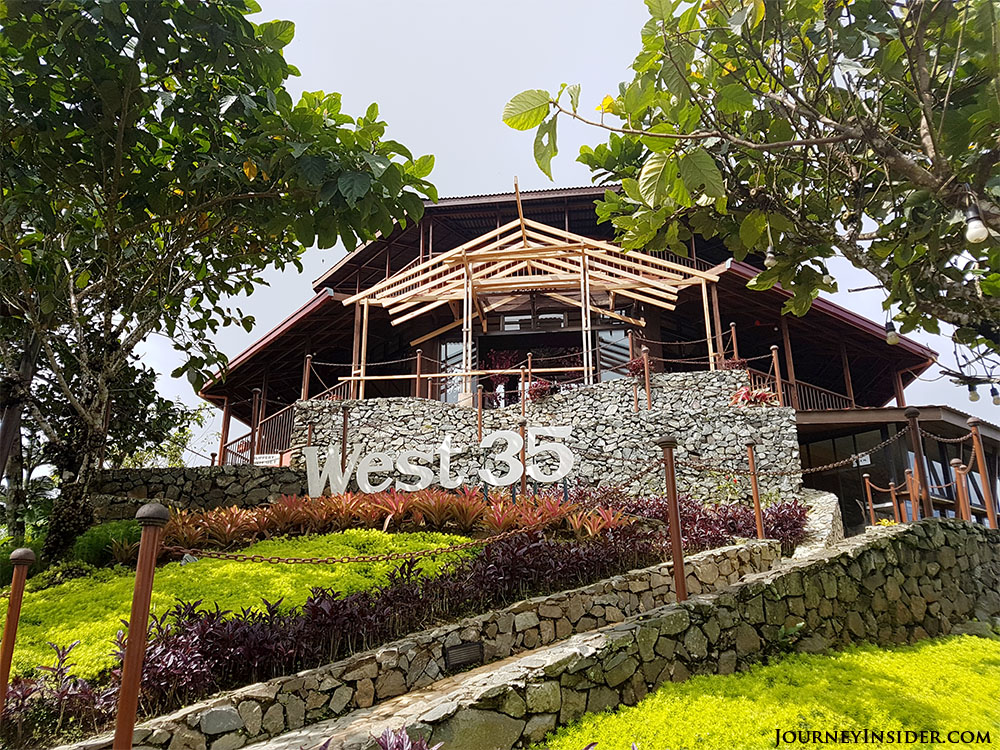 West 35 is an eco mountain resort in Balamban, Cebu. The place is surrounded by greeneries and mountain ranges. It's far from the City (an hour travel at least from Cebu City) so expect fresh air and a relaxing view.
Sirao Garden
Sirao Garden is a hillside piece of land in Busay. It can be called the Little Amsterdam or the Mini Holland of Cebu because of its look. You find vast flowers in bloom all over 8,000 sqm land (peak season: April-May and October-November).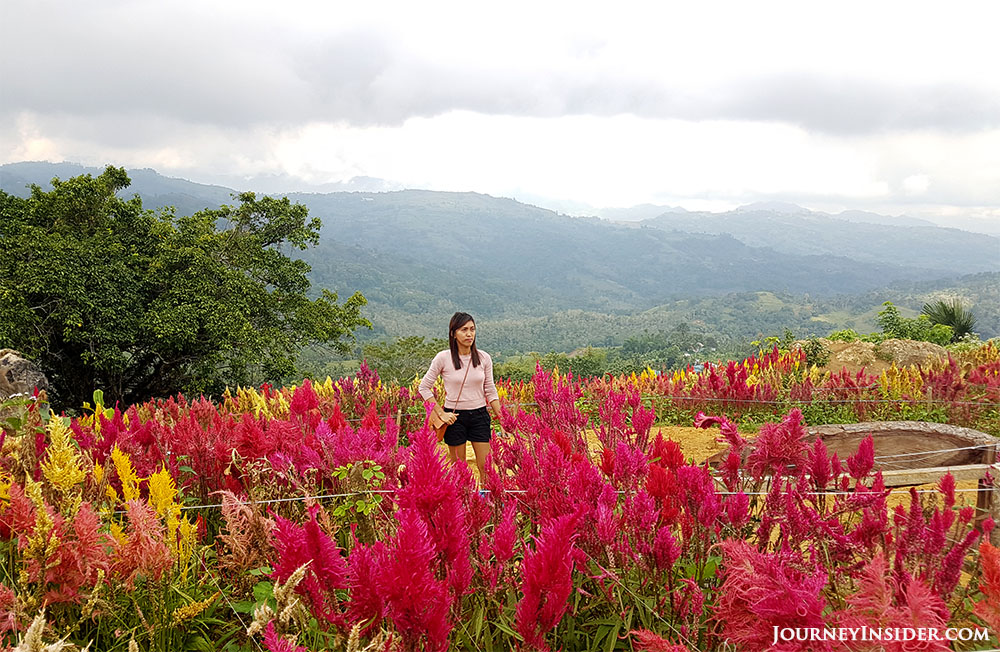 Tops Lookout
This is at Nivel Hills overlooking Cebu City. Tops Lookout will offer you a panoramic view of Cebu City and other places (Mactan and Olango). This place is great for sunset and an escape to the busy city.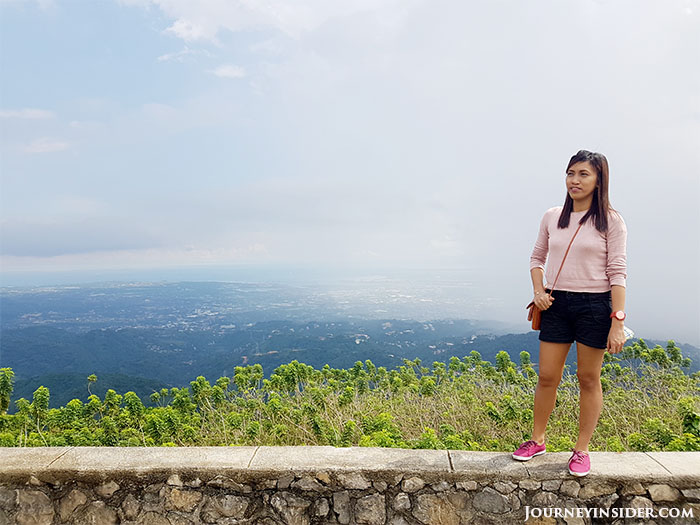 Temple of Leah
The Temple of Leah was built for the undying love of Teodorico Adarna (father of Ellen Adarna) to his wife Leah Villa Albino-Adarna. It is Cebu's latest attraction and will offer you an intricate Roman architecture.
Zubuchon
How can one go to Cebu without eating Lechon? We tried ours at Zubuchon. Zubuchon is the one of the most popular lechon places in Cebu.
Fort San Pedro
Fort San Pedro is a Spanish stronghold much more of a resemblance with Fort Santiago in Manila, City. It will offer you a historical tour of how it was back in the Spanish era.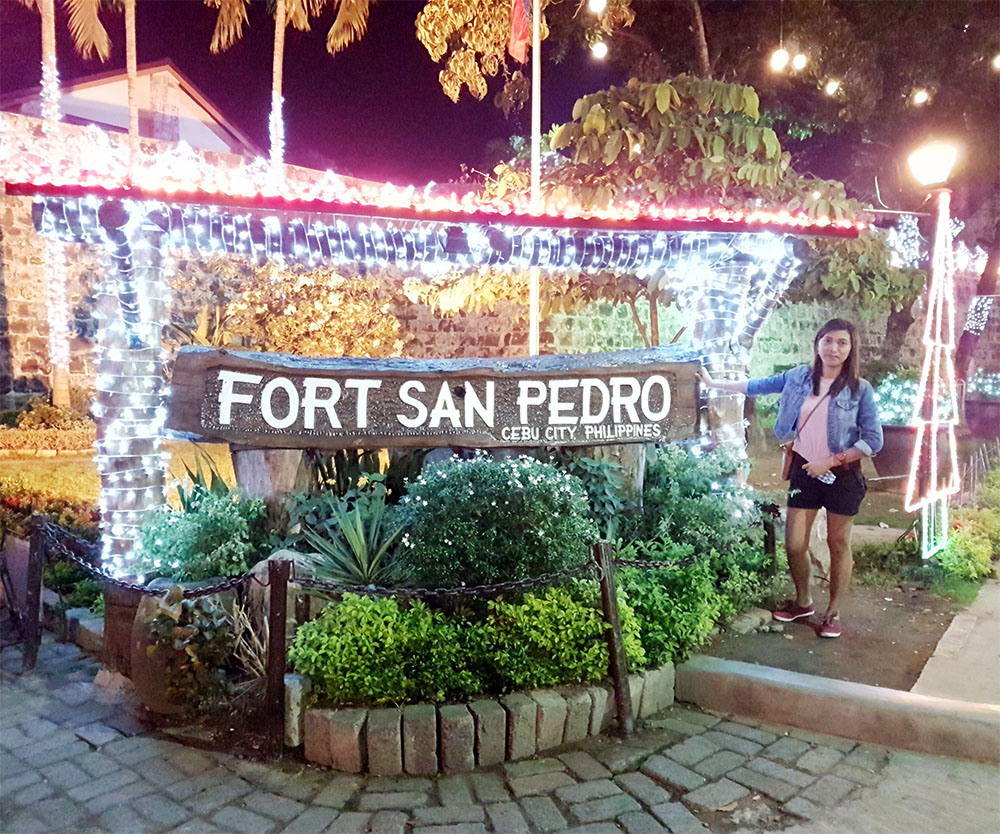 Ancestral House
The Yap-Sandiego Ancestral House is believed to be one of the oldest existing houses in the Philippines and was constructed around 1700. It was built by Maria Florido and Don Juan Yap and today, it serves as a museum.
SECOND DAY- South Cebu Tour (Moalboal, Oslob)
My second day in Cebu was probably the most exhausting but most exciting part of the trip. I met my tour guide friend Leyla Pagbabago and went down south with other groups and did an island hopping in Moalboal and some activities in Oslob. I already went to Sardines Island on my previous trip so it was nice to include Pescador Island in our itinerary. I also did Canyoneering before with my travel friends but only the "half-canyoneering" since we let our fear run ahead of us and based on other travel blogs, once you started the activity there is no turning back. This time I decided to try the full canyoneering, not because I was brave enough to do it, but more of not having a choice since the group that I was with wanted to do the full-canyoneering and of course, for a change. We stayed at MB Sunshine Resort during our trip in Moalboal and Oslob.
Pescador Island
Pescador is an island 10-15 minutes from Panagsama Beach. This is where the main diving spot located.
Sardines Run
A spot a few meters away is the Sardines Run where you could find hundreds or thousands of sardines swimming together.
Canyoneering/Kawasan Falls
Canyoneering is an activity for the brave heart. You will travel the canyon by walking, jumping, climbing and swimming different creeks and streams until you reach Kawasan Falls.
THIRD DAY- South Cebu Tour (Oslob) and Off to Dumaguete (Dumaguete City Tour)
We continued our activity in South Cebu with Whale Shark Watching in Oslob. After which, we went a half-day stay at Sumilon Island since I have to go to Dumaguete in the afternoon. From Cebu to Dumaguete, I rode a ferry from Liloan Port in Oslob. I checked-in at Harold's Mansion and did the Dumaguete City Tour afterwards (Dumaguete Cathedral, Belfry Tower, Rizal Boulevard, Silliman University, and Sans Rival Cakes and Pastries Shop.
Oslob Whale Shark Watching
In Tan-Awan, you can swim with the gentle giants called Butanding (Whale Shark) for about 30-minutes.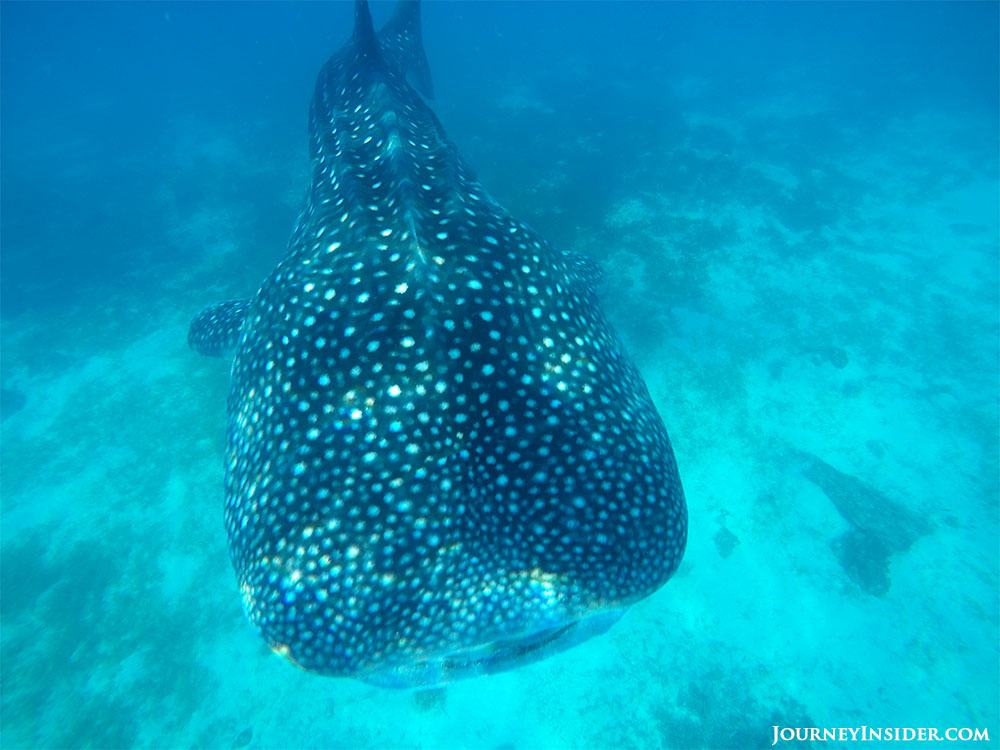 Sumilon Island
A 15-minute ride from Oslob, Sumilon Island is a privately owned place with a resort, you can do a day tour since the resort is a bit pricey. The place has a sandbar which is best to experience during low tide (morning).
Dumaguete Cathedral
St. Catherine of Alexandria Church or Dumaguete Cathedral is the oldest stone structure in Negros. It was built in 1754 to 1776 and was reconstructed in 1885 and 1936.
Belfry Tower
A few steps away from the Cathedral is the Belfry of Dumaguete.
Rizal Boulevard
A prominent stretch of road in Dumaguete where you can do a lot of activities like eat at restaurants, walk or run, and just enjoy the coastal view.
SiIliman University
Silliman University is one of the biggest universities in the Philippines built in 1901 and is recognized internationally.
Sans Rival
Sans Rival Cakes and Pastries Shop is a must stop in Dumaguete. They are well-known for their sans rival and sylvanas.
FOURTH DAY- Apo Island
Apo Island is one of the reasons why I wanted to go to Dumaguete. This is where you can find giant sea turtles and other marine life. Swimming with the turtles was exciting and amazing as some of them are my size. Apo Island is a protected marine sanctuary in the Philippines so big boats are not allowed in the area. I have to swim for about 20-30 minutes just to go there. It was very tiring but it was okay since I saw different types of marine life as well as corals while swimming. Once you're in the zone, you can take selfies and videos with the turtles. You cannot touch them though and you have to be very cautious in maintaining order in the area. I didn't swim back to the boat, I just let the tour guide pull my salbabida (floating equipment) to save my energy. There are two more islands to visit but since I was still tired from Canyoneering and swimming, I decided to stay on the boat, talked to other travelers, took some photos and videos, and just enjoyed the view.
Note: The Island tour was from 7 am to 4 pm. (This is different from Apo Reef which is in Mindoro).
FIFTH DAY- Pasalubong Shopping and Last Day
Visiting new places is not complete without buying t-shirts and ref magnets. I went to Robinson's Dumaguete to go to Island Souvenir shop and buy my t-shirt and some ref magnets. Dumaguete is known for their Sylvanas so I have to stop by at Sans Rival again. I have to do all these shopping in the morning since I still have to go back to Cebu (my flight back to Manila is still in Cebu). After lunch, I went to Sibulan Port to return to Cebu (Liloan Port). From Liloan Port I rode a bus (4-5- hour travel depending on the traffic condition) going to Cebu City Bus Terminal and from there, to the airport (Mactan International Airport) going to Manila.
I actually planned to visit Siquijor since the island is near Dumaguete (1.5-hr fast craft trip). The problem is I can't fully enjoy exploring Siquijor since I have to spend one whole day there for the tour. So I decided not to go to Siquijor. I'll just visit it the next time I return to Dumaguete. Yes, I'll be touring Dumaguete again soon to visit Manjuyod Sandbar and Tierra Alta Resort.
So there, what can you say about my trip? Have you been to any places I've been? Were you also scared in trying Canyoneering? Or very excited in swimming with turtles? Please share your experiences as well.